2022 Atlanta BeltLine Affordable Housing Numbers Update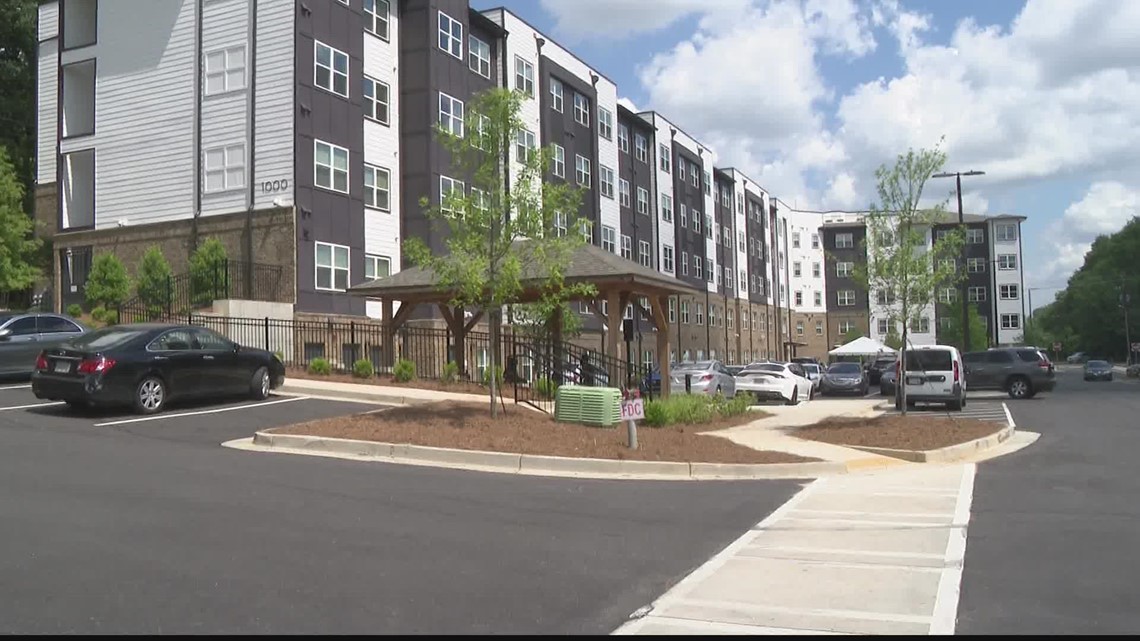 According to Atlanta BeltLine, Inc., the development agency that oversees the BeltLine, 373 affordable housing units have been created or preserved through April.
ATLANTA — The development agency that oversees the Atlanta BeltLine said this week that it has already exceeded its annual affordable housing goal through April.
Atlanta BeltLine, Inc. (ABI) said in a statement that in the first four months of the year, 373 affordable units were created or preserved within the Belt Line Tax Allocation District – generally, the areas all around the BeltLine.
ABI said its total target for the year was 320 units.
"While not a housing agency, ABI works closely with multiple partners to achieve affordable housing goals and provides capital to development projects that create affordable housing and affordability within the BeltLine (Tax Allocation District)," the agency noted in its statement.
RELATED: Atlanta BeltLine Unveils Affordable Housing as Housing Market Surge Continues
ABI said it can administer up to $2 million per development on the Atlanta BeltLine Affordable Housing Trust Fund to support affordable housing goals. The agency also cited Atlanta Inclusive Zoning Ordinances for the affordable housing push, saying they require "multi-family residential developers to set aside a certain number of rental units for renters making 60-80% of our regional median income."
"Since then, with 35 projects completed, under construction or in development in these areas, the Inclusive Zoning Ordinance has currently generated 781 affordable housing units, according to data from the Atlanta Office of Housing and Community Development," ABI said. . "And of those 35 developments, all but three are in BeltLine's overlay districts."
The agency highlighted three developments that contributed to affordable housing growth this year:
Skyline Apartments, which kicked off in March near the Southside Trail in Peoplestown and which ABI says will contain 250 affordable units. It received a $2 million contribution from the BeltLine Affordable Housing Trust Fund.
55 Milton, which opened in May in Peoplestown. It also received a $2 million contribution from the trust fund and ABI said it contained 156 affordable housing units.
Park sidewhich opened in June in Bankhead with all 182 units on offer at affordable rates.
ABI has also provided a list of market-rate developments that include affordable units to comply with inclusive zoning requirements:
Link Apartments (730 Glenwood Ave, NE): 38 affordable units at 80% AMI
The Maverick, Phase I (72 Milton Ave, SE): 48 affordable units at 80% AMI
The Maverick, Phase II (72 Milton Ave, SE): 17 affordable units at 80% AMI (under construction)
The Skylark (1099 Boulevard, SE): 48 affordable units at 80% AMI
East Alton (777 Memorial Drive #7000): 38 units at 80% AMI
Aspire Westside (900 Joseph E. Lowery Blvd.): 26 units at 80% AMI
Verge Apartments (125 Milton Avenue): 47 units at 80% AMI (under construction)
Novel West Midtown (1330 Fairmont Ave): 34 units at 60% AMI (under construction)
Fairfield Piedmont (1944 Piedmont Ave): 59 units at 60% AMI (under construction)