5 Great Children's Books Featuring Characters With Developmental Disabilities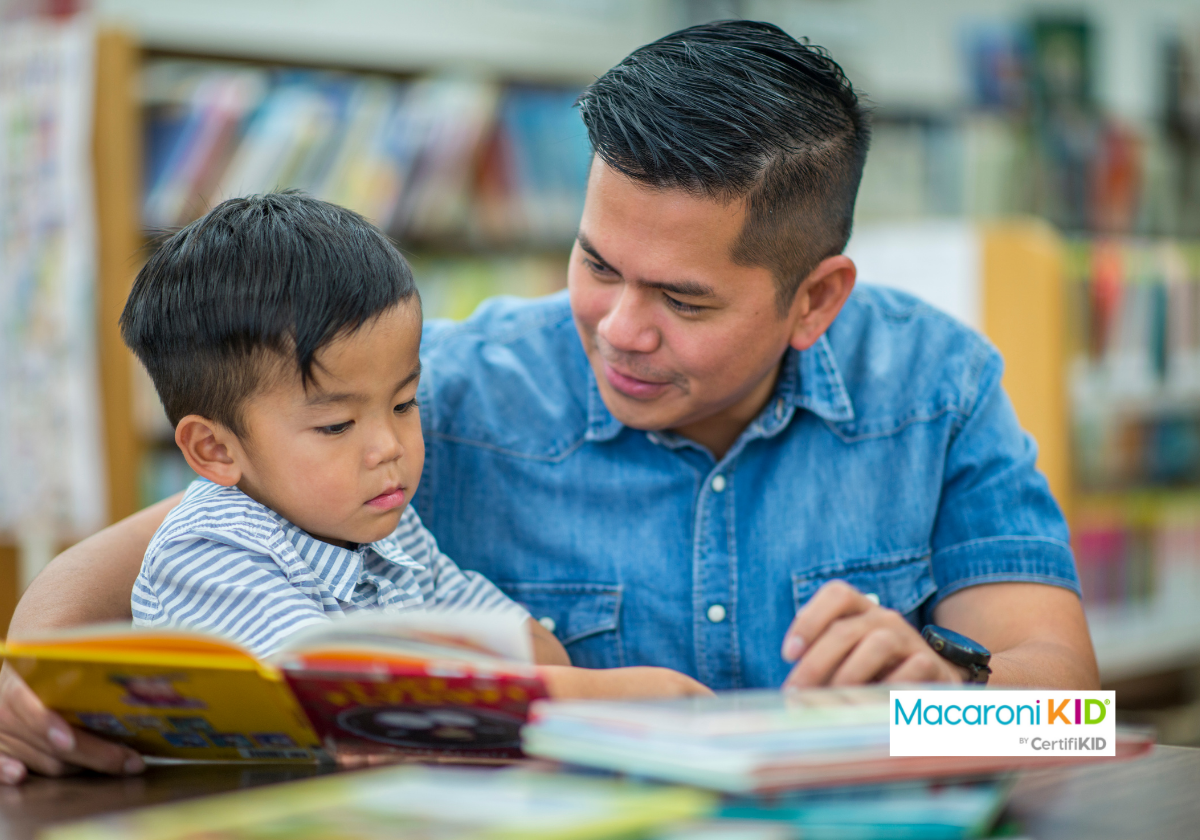 Finding books with diverse characters to share with your kids is important, but it's not always easy: Only 3.4% of children's books published in 2019 featured main characters with disabilities, according to a study by the Cooperative center for children's books.
Macaroni KID wanted to highlight some amazing books featuring main characters with developmental disabilities in honor of Developmental Disabilities Awareness Month, which takes place every March.
Why is it important to include books featuring characters with intellectual disabilities in your children's reading list?
"Stories that provide information and representation are really important in bridging the gap between discomfort and familiarity, between fear of the unknown and true empathy," author Karol Silverstein wrote in a blog post reprinted on the site We need various books. Silverstein wrote the 2019 young adult book, Damnwhich is loosely drawn from his experience of being diagnosed with a painful chronic illness at age 13.
Authors like Silverstein also hope their books will reach kids like them.
"I felt terribly alone when I was a teenager. The value of having a book like Damn available to me at the time probably would have been immeasurable," she wrote.
Here are five recommended children's books for ages 3 to 12 featuring characters with developmental disabilities. Find them at your favorite local library or bookstore:
---
We'll paint the octopus red
By Stephanie Stuve-Bodeen. Illustrated by Pam Devito.
About the book: Six-year-old Emma has high expectations for what she will be able to do with her new baby brother or sister. When her brother is born with Down syndrome, she has to adjust her expectations, but, with the help of her father, she realizes that despite being different from what she expected, her new little brother is still the baby she dreamed of.
Recommended for ages 3-7
---
Daniel's new friend
Adapted from an episode of Daniel Tiger by Becky Friedman. Illustrated by Jason Fruchter.
About the book: Daniel and Miss Elaina meet a new friend, Chrissie, at Prince Wednesday's castle. Daniel is having so much fun playing with his new friend. Then he notices that Chrissie is wearing braces on her legs to help her walk. But it turns out they have a lot more in common than not.
Recommended for ages 3-7
---
Too sticky! Sensory issues with autism
By Jen Malia. Illustrated by Joanne Lew-Vriethoff.
About the book: Holly loves experimenting and learning new things in science class… but the next experiment involves sticky slime! Holly has sensory issues due to her autism and doesn't like anything that sticks. Will she get the accommodations and encouragement she needs to try slime? The author, Jen Malia, is on the autism spectrum.
Recommended for ages 4-8
---
Aaron Slater, Illustrator
By Andrea Beaty. Illustrated by David Roberts.
About the book: This story is about a boy who likes to listen to stories and dreams of writing them himself one day. But when it comes to reading, the letters look like scribbles to him, and it soon becomes clear that he struggles more than his peers.
When his teacher asks each child in the class to write a story, Aaron can't write a single word. He's sure his dream of being a storyteller is out of reach…until inspiration strikes, and Aaron finds a way to tell a story in a way that's uniquely his own.
Printed with a dyslexia-friendly font, Aaron Slater, Illustratoris the empowering story of a boy with dyslexia who discovers that his learning disability can reveal who he is, but does not define who he is, and that there are many ways to be a gifted communicator. Read a Macaroni KID editor's review at Aaron Slater, Illustrator.
Recommended for ages 5-7
---
Hank Zipzer
By Henry Winkler and Lin Oliver. Illustrated by Carol Heyer.
About the book: Yes, it's that Henry Winkler! This book series is inspired by the true life experiences of the Happy Days star, whose undiagnosed dyslexia made him a classic childhood underachiever. The books – 17 in all, including the most recent "A Brand-New Me!", pictured above – feature the high-spirited and funny adventures of Hank Zipzer, a boy with learning differences.
Recommended for ages 8-12