98-year-old Holocaust survivor uses TikTok to share her story | News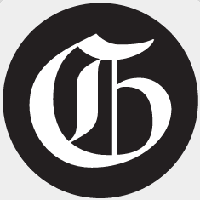 A98, a Holocaust survivor took to TikTok to share her story and inspire others to be kind.
Lily Ebert, who survived being sent to Auschwitz concentration camp in Poland aged 20, and her 18-year-old grandson, Dov Forman, created an account during the pandemic to share how she endured the Holocaust and educate younger generations. They now have over 1.6 million followers and over 23 million likes.
TENNESSEE SCHOOL BOARD DRAWS HOLOCAUST GRAPHIC NOVEL MAUS OVER LANGUAGE AND NUDITY ISSUES
"I'm a Holocaust survivor. I want to tell you my story because in a few years I won't be able to. It will become history," she said in one of the first videos posted on their account.
On Thursday, for Holocaust Memorial Day, Ebert and Forman released a series of videos to honor those who died in the Holocaust, including Ebert's mother, sister and brother.
"On this Holocaust Memorial Day, we pledge never to forget the horrors of the Holocaust, and we will do everything we can to continue sharing the stories of the horrors of the Holocaust," Forman said in a video. .
In other videos, Ebert talks about the conditions at Auschwitz and answers viewers' questions about the Holocaust.
During one video, Ebert discusses the prison number that was tattooed on his arm by the Nazis in Auschwitz, saying, "We weren't human anymore. … We were just a number and treated as a number."
Ebert, who has three children, 10 grandchildren and 35 great-grandchildren, also shares positive messages, short cooking clips and other videos of his time spent surrounded by loved ones.
CLICK HERE TO LEARN MORE ABOUT THE WASHINGTON EXAMINER
"I want people to learn to be tolerant of each other to know that no one is better or worse than anyone else. We're just different," Ebert explained in another video.
Original location: 98-year-old Holocaust survivor uses TikTok to share her story
Washington Examiner Videos