A Reading List of Hybrid Narratives ‹ Literary Center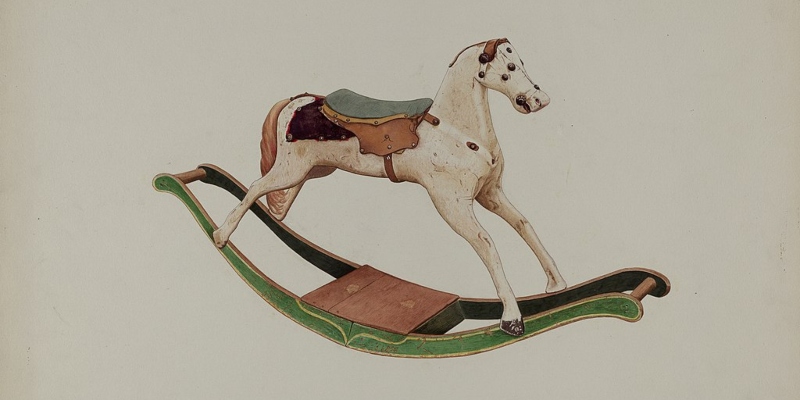 To determine what defies the gender of memoirs, we must first agree on what memory is. Comes originally from Latin memory– to remember – in the broadest terms, memories see us committing our memories to paper. But a memoir is not a diary, it is a record of past experiences; an intimate collage. Although life is lived chronologically, a memoir rarely progresses in sequential order, but rather moves in stages between present and past narrative experiences to better replicate how memory works and to provide a richer and more emotional insight into the memory. author's life.
I love reading non-fiction that rocks that way. When I set out to write a memoir, I knew I wanted this back-and-forth movement in my own book. But I also wanted to offer a little something extra to my readers: the main event plus the side shows. To achieve this, I started revisiting memoirs with benefits, the kind of hybrid projects that educate or call to action, incriminate or scream – books that bring you closer to the author, then zoom out to visit the larger world that the story is set in.
As I imagined my journey back to mental wellness as the main story arc of The Year of the Horses, I also wanted to explore the patriarchy's attempts to keep women away from horses in order to give my reader some respite while honoring the women who broke gender barriers so that I could ride. I have found solace and inspiration in the various timelines and teaching materials that push the following titles out of memoir territory into something wilder. I hope you too.
*
Alicia Koff, ice brother
I'm not the only person who thought this award-winning book should have had the moniker "autobiographical" ahead of "novel" (the author herself has spoken about her discomfort with the genre of the book in interviews), but whatever you wanted to call it, this collage of arctic expedition notes, photographs, reported research and excerpts from Kopf's journals – both fictional and not – ice picks at the narrator's relationship with her brother, whose autism keeps him at bay, and to the frozen walls we humans sometimes choose to live behind.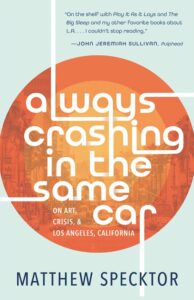 Matthew Spector, Always Crashing in the Same Car: On Art, the Crisis, and Los Angeles, California
This enchanting genre breaker has something for everyone. Are you an East Coast resident wondering what life in Los Angeles is really like? Suffering from impostor syndrome as an artist or writer? I wonder what happened to the clever author behind the cult favorite Featured? Using the darkest moments of Hollywood darlings such as Tuesday Weld, Renata Adler and Thomas McGuane to shed light on his own upbringing in Tinseltown, Specktor has crafted a compelling exploration of ambition, popularity and true life after fame.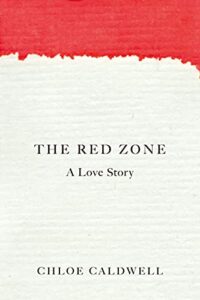 Chloe Caldwell, The red zone
A mix of memoir, medical investigation and group therapy, Caldwell's latest is a searing investigation into the biology, ramifications and politics of menstruation. Using her personal struggles with PMDD as a way to explore how other women experience their periods, Caldwell takes us from the Reddit threads to the halls of her own marriage with the candor and bravery that made her a memoirist and an outstanding teacher.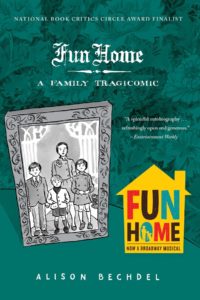 Alison Bechdel, Fun Home: A Tragicomic Family
This award-winning graphic memoir walks us through Bechdel's childhood interactions with "The Fun Home", the euphemism his family used for the funeral home where his father, Bruce, was director – a profession that encouraged Bechdel to think deeply about the meaning of life even as a child. When college-aged Bechdel finally works up the courage to come out with her homosexuality to her parents by letter, her father outwits her by admitting his own homosexuality and unexpectedly dies soon after. A heartbreaking look at love, identity and family firmly underpinned by Bechdel's generous humor and artistry.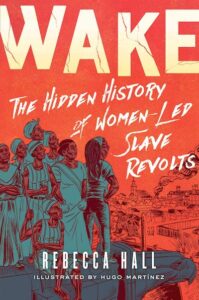 Dr. Rebecca Hall, Wake: The Hidden History of Female-Led Slave Revolts
This tribute to the unsung women who fought back against their slaveholders also testifies to the underground heroism of university researchers. Candid, furious, educational and groundbreaking, this hybrid text sees Dr. Hall forced to fictionalize the lives of some of her heroines because so many of her research efforts have been thwarted by the very institutions that kept most of these women from to exist. be documented at all. Hall has found an ideal partner in illustrator Hugo Martinez, whose fury and tenderness burst from the page.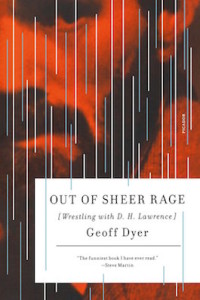 Geoff Dyer, Out of Sheer Rage: Fight with DH Lawrence
Much like filmmaker Charlie Kauffman's inability to properly adapt Susan Orlean's film The Orchid Thief From a screenplay turned into a full-fledged movie, this hilarious book sees Dyer travel the world to research, plan, and write a DH Lawrence biopic that he just can't nail down. Irreverent and deeply human, this memoir speaks volumes about the creative byproducts of procrastination.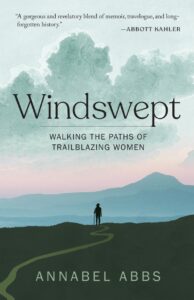 Annabel Abbes, Windswept: Walking the Trails of Pioneering Women
While Geoff Dyer struggled with DH Lawrence, journalist and author Annabel Abbs walked in the footsteps of Frieda, Lawrence's long-suffering wife. Part travelogue, biography, memoir, and feminist call to arms, this heartwarming book follows the real-life footsteps of five women celebrated by the world for many things, but never for their walk. Did you know that Simone de Beauvoir walked miles in sneakers because outdoor shoes weren't available for women? Do it now.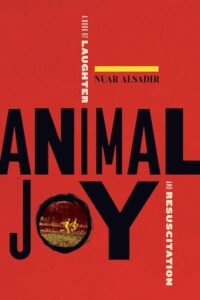 Nuar Alsadir, Animal Joy: A Book of Laughter and Resuscitation
As a Clown School survivor myself, Alsadir Granta essay on the clown's emotional flogging is some of the best writing I've ever read, and its longer interrogation of the act – and release – of laughter is equally powerful and moving. Drawing on his professional experience as a psychoanalyst and poet, Alsadir shares the many ways in which laughter is provoked and experienced in the world.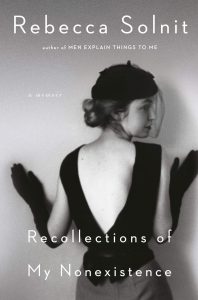 Rebecca Solnit, Memories of my non-existence
Tracing Solnit's coming of age as an artist and feminist in a San Francisco that was just as changing as she was, this memoir explores Solnit's moral formation – and erasure – while also acting as a biography of an American city that still silences women.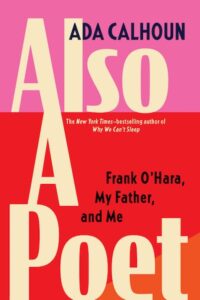 Ada Calhoun, Also poet: Frank O'Hara, my father and me
In her latest book, Calhoun explored why women have such a hard time sleeping. In his latest, Calhoun navigates equally difficult territory: his relationship with his father and their shared obsession with poet Frank O'Hara. After finding taped interviews with O'Hara for a biography on the poet that her art critic father never completed, Calhoun decides to finish the book herself. What begins as a behind-the-scenes look at the art of ghostwriting soon veers into the landscape of an emotional thriller, weaving literary criticism with an almost archaeological dig into a complicated father/daughter bond.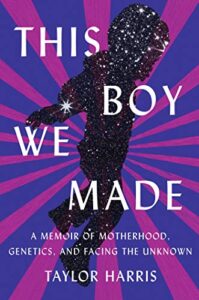 Taylor Harris, This Boy We Made: A Memoir on Motherhood, Genetics, and Confronting the Unknown
A radiantly urgent look at how the American medical system has treated — and continues to treat — black women and mothers, these moving memoirs show Harris uncovering a vital secret about her own chemical makeup that changes the way she thinks. to the mysterious illness affecting her toddler. As moving as it is educational about the emotional and physical repercussions of endurance, this dissertation explores the stamina needed to successfully navigate medical bureaucracy, systemic racism, and the choppy seas of motherhood.
_________________________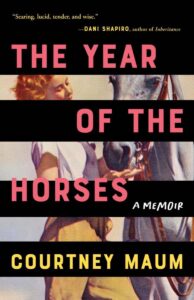 At Courtney Maum's The Year of the Horses is now out of Tin House.