Book Review: 'The Generation Myth' addresses societal changes over time | Books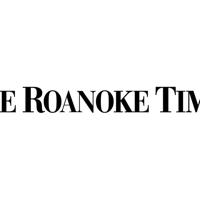 [ad_1]
"The Generation Myth: Why, when you're born, matters less than you think. »Bobby Duffy. 272 pages. $ 30. Basic books.
"We are on the verge of a generational war… the older generations have stolen the future of the younger generations… the young are killing the traditions that are dear to them… this, at least, in history endlessly repeated. But is it true?
So begins Bobby Duffy's examination of the idea that artificial labels – The Biggest Generation, Baby Boomers, Millennials, etc. – describe the social differences between the different generations. In other words, my life as a baby boomer was very different from that of my father of the older generation.
Duffy examines these commonly accepted stories that shape our expectations based on our date of birth. He uses an extensive bibliography to show how generational dynamics really work.
Change is inevitable. As I read this book, I remembered the intergenerational changes in my own family. My great-grandmother was a post-Civil War baby boomer who lived like a true Victorian.
My paternal grandfather and his stepfather built houses, but my grandfather lived on a farm. He rented his arable land to neighboring farmers, but he kept some land so that he could plow with his horses (keeping in touch with a previous generation). One of my uncles convinced my grandfather to buy a tractor (to catch up with his generation), and with the future, my father and his brothers had to take training beyond high school.
[ad_2]