Bridgerton Season 2's Most Exciting Story Doesn't Come From The Books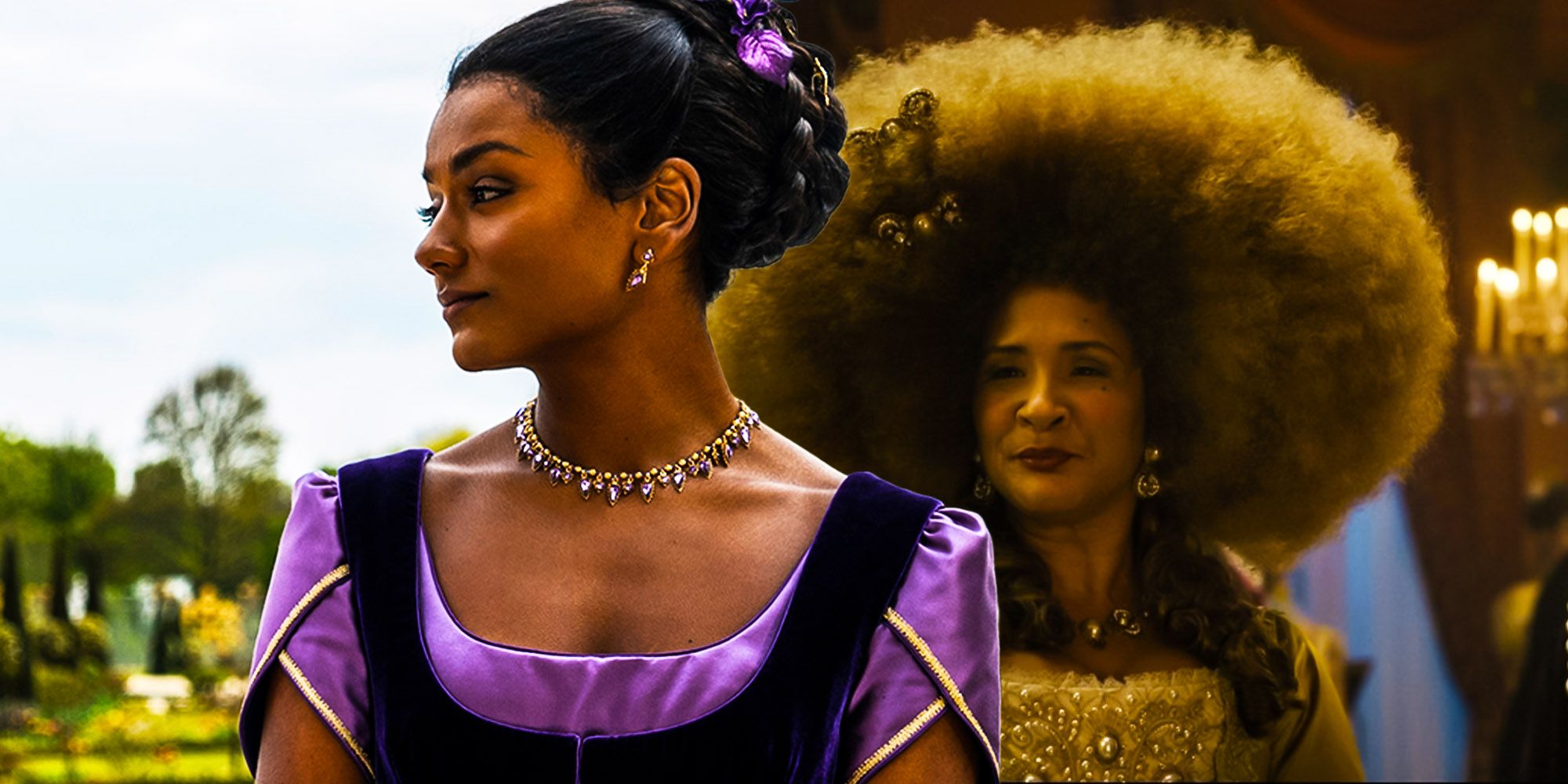 The Queen is a welcome addition to the popular Bridgerton series, and Her Majesty's inclusion will be one of the most exciting stories in Season 2.
Queen Charlotte (played by Golda Rosheuvel) was an exciting addition to Season 1 of the hit Netflix TV series Bridgerton. She was an explosive character and quickly became a fan favorite among viewers. Although the Queen had a smaller role in the books, Shondaland's decision to have her in the main cast was groundbreaking in a period drama series and will continue to do so in Season 2.
At the time the series took place – Regency London – society was very much ruled by patriarchy, with the definition and role of a woman being affiliated with raising children. Additionally, there was a clear divide between people of color and those who were not, with people of color being of lower social status. This perception has been exemplified very well in period dramas that stay close to the source material with little to no deviations or changes.
Related: Bridgerton's Lady Whistledown Twist Explained: Identity, Meaning & Future
The Queen's role in season 2, on the other hand, will be one of the most exciting, as the show further explores her feud with Lady Whistledown and her quest to see the perpetrator's identity revealed, which viewers already know is Penelope Featherington. This change will add a layer of suspense and intrigue to the romance series. Additionally, the decision to have the Queen portrayed by an actress of color will further narrow the divide between color and race that was already established in Season 1.
The ongoing feud between the Queen and Lady Whistledown will be one of the highlights of Season 2. Since the Queen's plan to oust Lady Whistledown was foiled by Eloise at the end of Season 1, it will be interesting to see how far she will go to reveal the identity of the columnist. From what viewers have already seen, we can expect Queen Charlotte to be more tenacious than ever to see her plan succeed. Moreover, seeing the queen's detective skills is quite exciting and will also add a layer of suspense to the series. The battle between strong female characters such as the Queen and Lady Whistledown in season 2 will also be welcome, as it will highlight the intelligence of women in a world where men were generally thought to have superior thinking.
The decision to have the queen played by an actress of color will further narrow the gap between race and color. There's a theory that the real Queen Charlotte might have had black ancestry (via Initiated). Although this theory has been debunked by historians, the implications of this and what it could have meant for Regency London society are staggering. This divide was explored in Season 1 of Bridgerton, with people of color having titles – such as Lady Danbury and Simon, the Duke of Hastings – and having the same social status as people of no colour. In one of the episodes, Lady Danbury says to Simon: "we were two separate societies divided by color until a king fell in love with one of us. Additionally, this creative move allows the series to explore issues on a deeper level, as series creator Chris Van Dusen explained (via Salon).
Now that Season 2's female lead Kate will also be played by an actress of color (Simone Ashley), it'll be interesting to see how the show explores this further. The story of the queen in season 2 of Bridgerton will be an exciting addition for viewers. His ongoing battle with Lady Whistledown will be entertaining and thrilling to watch. Additionally, the creative decision to cast an actress of color as the queen will revolutionize the series as it progresses.
Next: Bridgerton: Every TV Show Character Who Wasn't In The Books
The Boys finally reveals the forgotten member of the Seven
About the Author