Check out the surprising first Batman story published by Alan Moore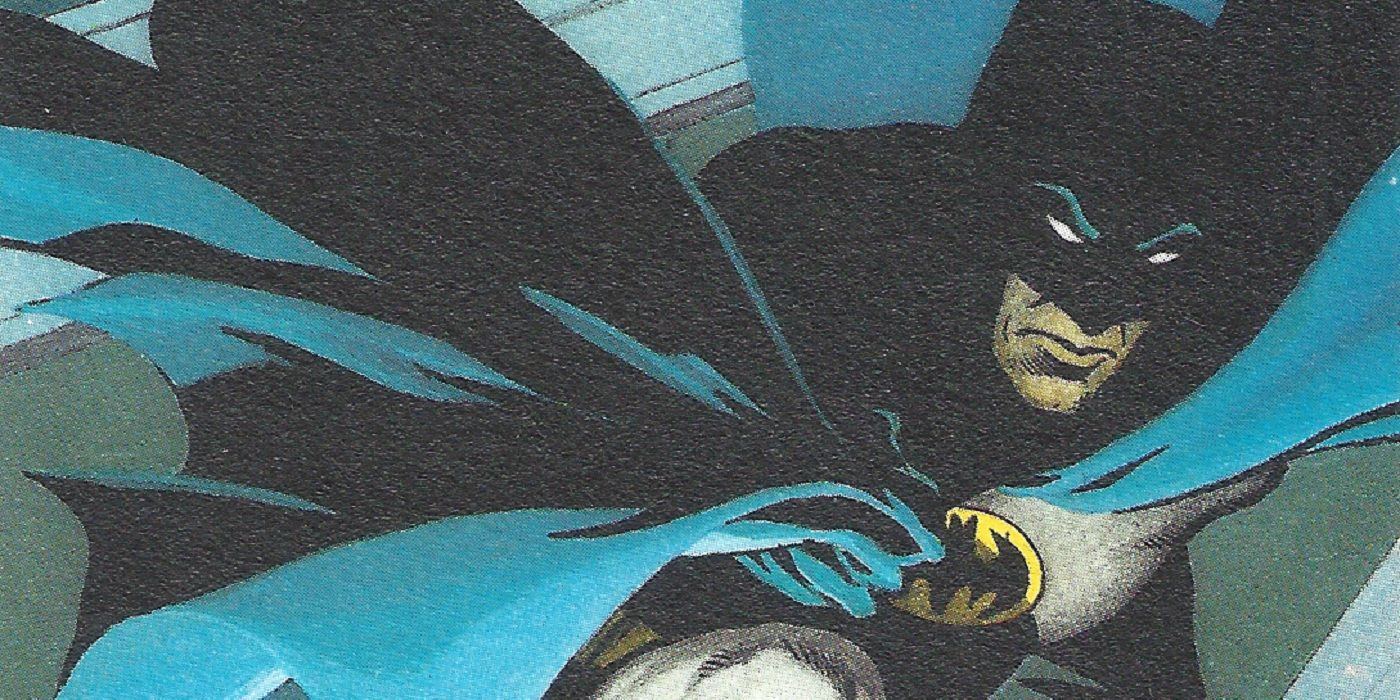 In the latest Comic Book Legends Revealed, find out if Death in the Family nearly tricked Joker into revealing he knew Batman was Bruce Wayne!
Welcome to Comic Book Legends Revealed! This is the eight hundred and sixty-fifth episode where we examine three comic book legends and determine if they are true or false. As usual, there will be three posts, one for each of the three captions.
NOTE: If my twitter page reached 5,000 subscribers, I'll be doing a bonus edition of Comic Book Legends Revealed that week. Good deal, right? So go follow my Twitter page, Brian_Cronin!
COMIC CAPTION:
Alan Moore wrote a published Batman story years before his first published Batman comic book story.
STATUS:
True
Alan Moore began working for DC in the fall of 1983, with his first issue of Swamp Thing Saga. During his first year at DC, Moore only worked on Swamp Thing stories. That changed with a story in Detective comics #549 in early 1985. Interestingly enough, though, although it was in an issue of Detective comicsthe story was not that of Batman, but rather the first part of a two-part Green Arrow and Black Canary with artist Klaus Janson, the first in a series of other Moore short stories in other titles (as well as a story in the pages of Vigilant). In May 1985, Moore wrote his first major Superman stories, but the second of two Superman stories, Annual Superman #11's "For the Man Who Has Everything" (with artist Dave Gibbons) featured Batman and Robin in a major role (it's Superman and Batman's birthday, Robin and Wonder Woman are visiting Superman to celebrate his big day). Batman also starred in Swamp Thing #44 by Moore, but it wasn't until June 1986 that Moore first wrote a full story featuring the Dark Knight in Swamp Thing #53 (a story I'll write about in more detail in the future. It's a fascinating topic)…
In April 1987, Moore wrote half of Batman Annual #11…
It was a great story in the Clayface spotlight with artist George Freeman…
Just under a year later, Moore writes Batman: The Killing Joke with artist Brian Bolland…
These, however, were Moore's first published comic book stories featuring Batman. Turns out, this wasn't his first run of published Batman stories.
RELATED: Did Death in the Family Almost Cause Joker to Reveal He Knows Batman's Secret Identity?
WHAT ARE ANNUALS IN THE UK?
As I pointed out some time ago when discussing the first SUPERMAN stories published by Alan Moore (which predated his DC PERIOD comic book work), in 1980 London Editions Magazines (which was the division of comics publishing from Egmont UK), launched monthly superheroes, a series of black-and-white reprints of DC comics that Egmont had licensed in the United States. Check out Alan Craddock's stunning cover for the second volume in the series…
The series ran from 1980 to 1982, but then continued for a series of three Annuals from 1982 to 1984. Now the practice at the time was to publish the 1984 Annual in 1983 and the Annual 1985 in 1984 and so on. Well, while these Annuals almost entirely reprinted DC stories, there were times when additional material was needed. This stuff goes back to the early days of comics in the United States. You see, when comics first debuted in the United States, they were almost always reprinted comics. It was sort of a scene like the obvious way to go, because everyone knew Americans loved comic books, so there was a proven market there. Who wants original comics when you could have the best comics instead? Well, when you presented reprinted material, there was always a need for original material to maintain the correct page count. In this British Annuals, the filler material was pieces of text. And in one of the Batman Annuals, one of the texts was by Alan Moore!
RELATED:How Two Comic Icons Cleverly Handled a Star Trek Comic Book Deadline
WHAT WAS ALAN MOORE'S FIRST PUBLISHED BATMAN STORY?
The 1985 Batman UK Annual had a great cover by Bryan Talbot…
Inside is an Alan Moore Batman story called "The Gun," with art by the late, great Garry Leach, who made his Marvelman debut with Moore in the pages of Warrior a few years before this story…
The story is an origin story for the gun that killed Thomas and Martha Wayne, where we learn that the gunsmith who built the gun did it to specifically kill the Italian mobster who killed his wife during of a raid on the arms store. However, the man died in Italy before revenge could happen (his family later moved to America after his death), so the gunsmith just sold the gun, and eventually it landed in the hands of Joe Chill, and some time after he killed the Waynes, he sold it too…
Eventually, a punk named Johnny Speculux gets his hands on the gun and he uses it to kill a couple in front of their four-year-old daughter. Bad idea, mate, as soon as Batman is on his trail (in one of the best sequences in history, Johnny is shocked to look out the 80th floor window and see Batman staring at him)…
After savagely shooting Batman, Johnny accidentally shoots a rope that was holding a sign, and it crushes him and the gun. When his dental records were reviewed, it turns out he was the mobster's grandson…
Interesting stuff by Alan Moore. Great art from Garry Leach, too!
DISCOVER A TV LEGEND REVEALED!
In the latest TV Legends Revealed – Find out if a feud between Jennifer Aniston and Reese Witherspoon forced Friends to introduce another Rachel sister for the show.
PART THREE COMING SOON!
Check back soon for part 3 of the legends of this episode!
Feel free to send me suggestions for future comic legends at [email protected] or [email protected]