Dispatch, Viking Octantis: Put the Viking Spa on your 'to-do list' : Travel Weekly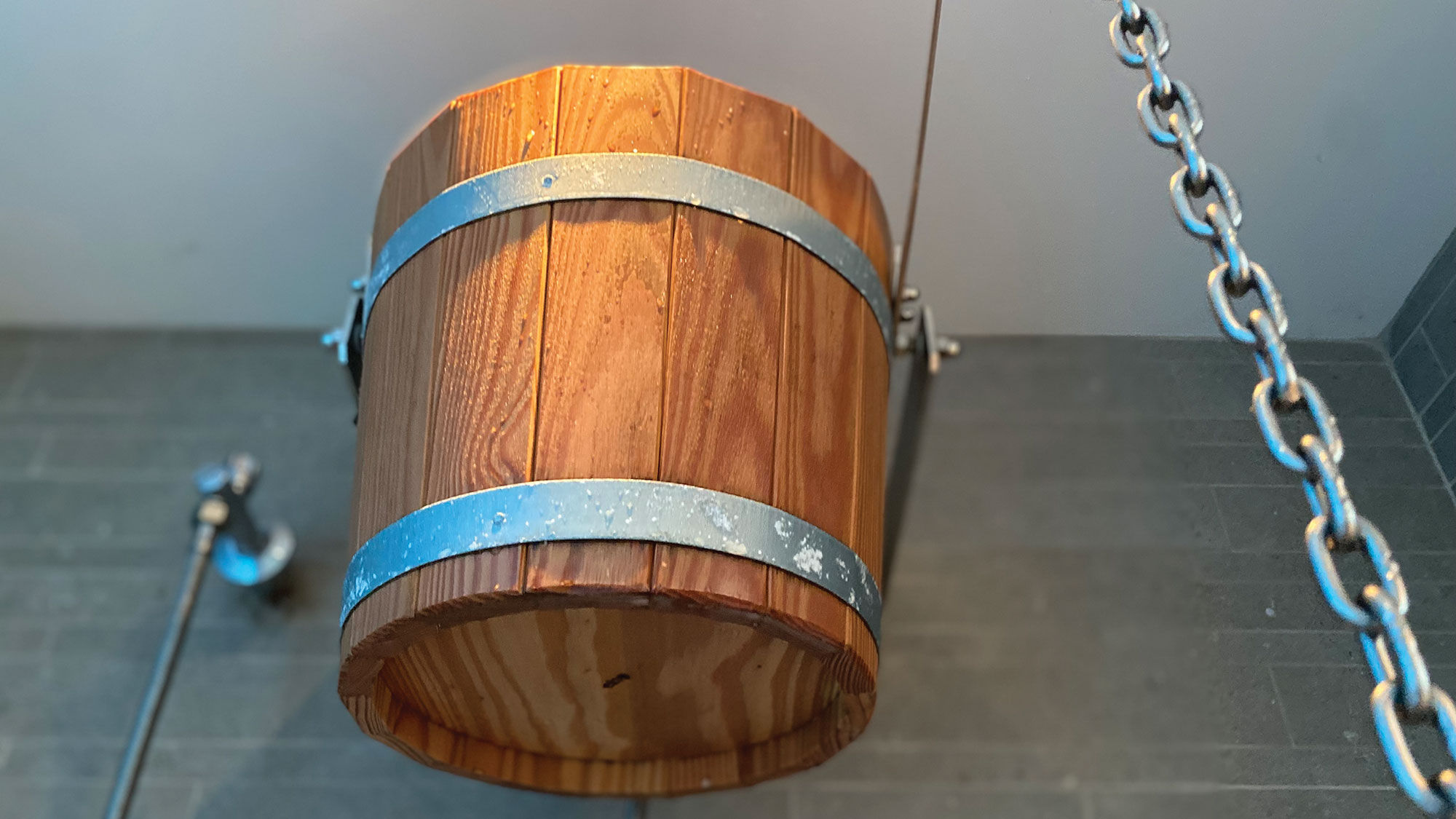 ABOARD THE VIKING OCTANTIS — I was in a square shower room. A wooden bucket stood above my head. I was intimidated.
The bucket was filled with cold water and I imagined how cold it could be. I imagined too much. A silver chain hung nearby and I knew I was supposed to pull it – if I was brave enough.
The Viking Octantis, Viking's first expedition ship, is full of toys for adventurers: kayaks, fast special ops boats and even a pair of submarines. But as I stood under that bucket in the ship's spa, it felt like the most daunting adventure of all.
I pulled the chain.
Snow falling in the snow cave. Photo credit: Andrea Zelinski
The water was as cold as I imagined. I did everything I could not to scream in surprise like it was the 2014 Ice Bucket Challenge. But unlike then, that bucket bath followed 10-15 minutes in the steam room, and I was now refreshed and ready to start again.
This characteristic of the Octantis is also found on the line's seven oceangoing ships. Drawing on the Scandinavian heritage of the line's founder, Torstein Hagen, the practices of contrasting experiences between hot and cold aim to bring people closer to nature.
I returned to the hammam refreshed and stayed there for about 10 minutes before my next adventure: the Snow Grotto. Here I was standing in the center of the room and the snow was falling from above my head, sometimes in flakes, sometimes in clumps like snow falling from a tree.
I suddenly realized that I had never been snowed in a bathing suit, which makes the experience more original and cold.
After a session in the dry sauna, complete with round wooden paddles, I head to the Experience Shower. It felt like a shower game for adults: mix and match any combo of five shower options and temperatures.
The first option made me feel like I was standing in the rain, and a second made me feel like I was in a downpour.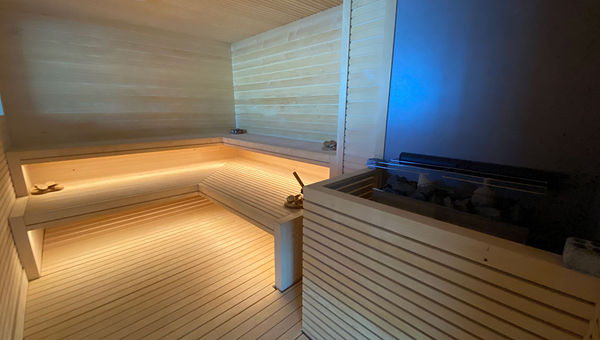 The Viking Octantis dry sauna. Photo credit: Andrea Zelinski
A third option featured a single smooth stream of water as if a soda spray opened up above my head. A fourth feature had three showerheads that sprayed me diagonally from my left and right sides. A fifth option was a handheld showerhead.
The Experience shower was the most popular place to rinse off in the spa.
The Octantis doubles this transition from warm to cold waters aft of the ship at the Aquavit Terrace, a bar and swimming pool with a retractable roof.
There are three pools here. A Tepidarium infinity pool is accessible from inside and outside. Outside there is a Caldarium with hot water and the Frigidarium filled with cold water. Guests can climb pool ladders between the three tubs.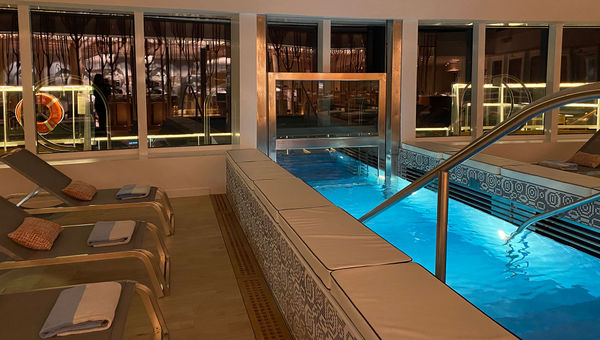 The Aquavit terrace includes the Tepidarium, Caldarium and Frigidarium pools. Photo credit: Andrea Zelinski
Back in the spa is the Badestamp, aka hot tub. What is new about the Badestamp on the Octantis is that it sits behind a permanently ajar window, allowing fresh air and snow from Antarctica to enter and even accumulate on the edge of the bathtub. When it's that cold, there's a basket of almost beanie-like hats to choose from to keep your head warm.
The Octantis' spa builds on experiences found on other ocean-going ships, but makes improvements. In addition to the standard spa and sauna experiences, the Octantis mineral pool faces the windows on the port side. On ocean-going vessels, the swimming pool has no window.
Another new element on this ship is the Hygge massage, which translates to comfortable and comforting. It was executed on a hot bed of small quartz stones. I opted for a 50 minute upper body massage.
Relaxation in the Badestamp. Photo credit: Andrea Zelinski
My masseuse started by stacking the stones against my legs to warm them up and relax the muscles. Heat is said to be good for arthritis, muscle pain as heat increases circulation in conjunction with massage. It almost felt like she was placing sand against my calves on the beach, except those stones were warm and comforting. Hygge is also offered as an 80 minute full body massage.
As refreshing as the massage was, I'll go home remembering what it was like to stand under that cold bucket.