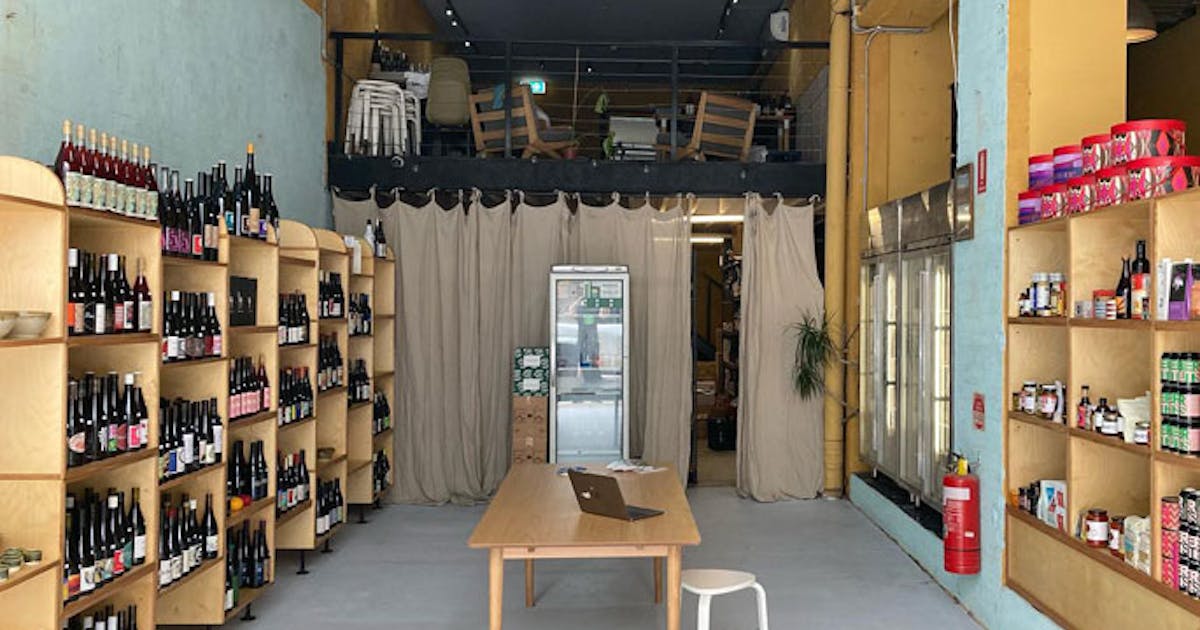 If you've been a lifelong lover of natural wine, craft beers, and small-batch sake, you're probably no stranger to DRNKS. Widely considered one of the country's fine wine pioneers, the online liquor retailer has grown and now has a physical store in Alexandria.
Consider this the end of your romance search. Each of the selected drops is tasted and handpicked to ensure that only great bottles of wine reach the shelves and end up in yours. DRNKS champions winemakers who make organic and biodynamic wines with minimal intervention — and it certainly doesn't hurt that they're all beautifully packaged. In short, consider DRNKS your fun wine consultation (and skip the stuffy talk with your Penfolds-loving uncle).
Some of the notable local winemakers include Momento Mori, Lucy M and Borachio, as well as beers from Sydney-based breweries like Yulli's Brews and Grifter. Beyond the Down Under drops, you'll find international bottles from Europe, from Georgia to Spain, as well as small batch sake, Cantina Ok! margarita seltzers, amaros, vermouths and whiskies. There is also a selection of low and alcohol-free sips.
You will also find specialties such as hot sauces, oils, canned fish, fries and condiments. Truly, it's a one stop shop for all things tasty.
Trust us, you'll soon come to favor DRNK at home rather than at the bar. And the race for the bottle has never been so enjoyable.
---