Is 'Pachinko' based on a true story?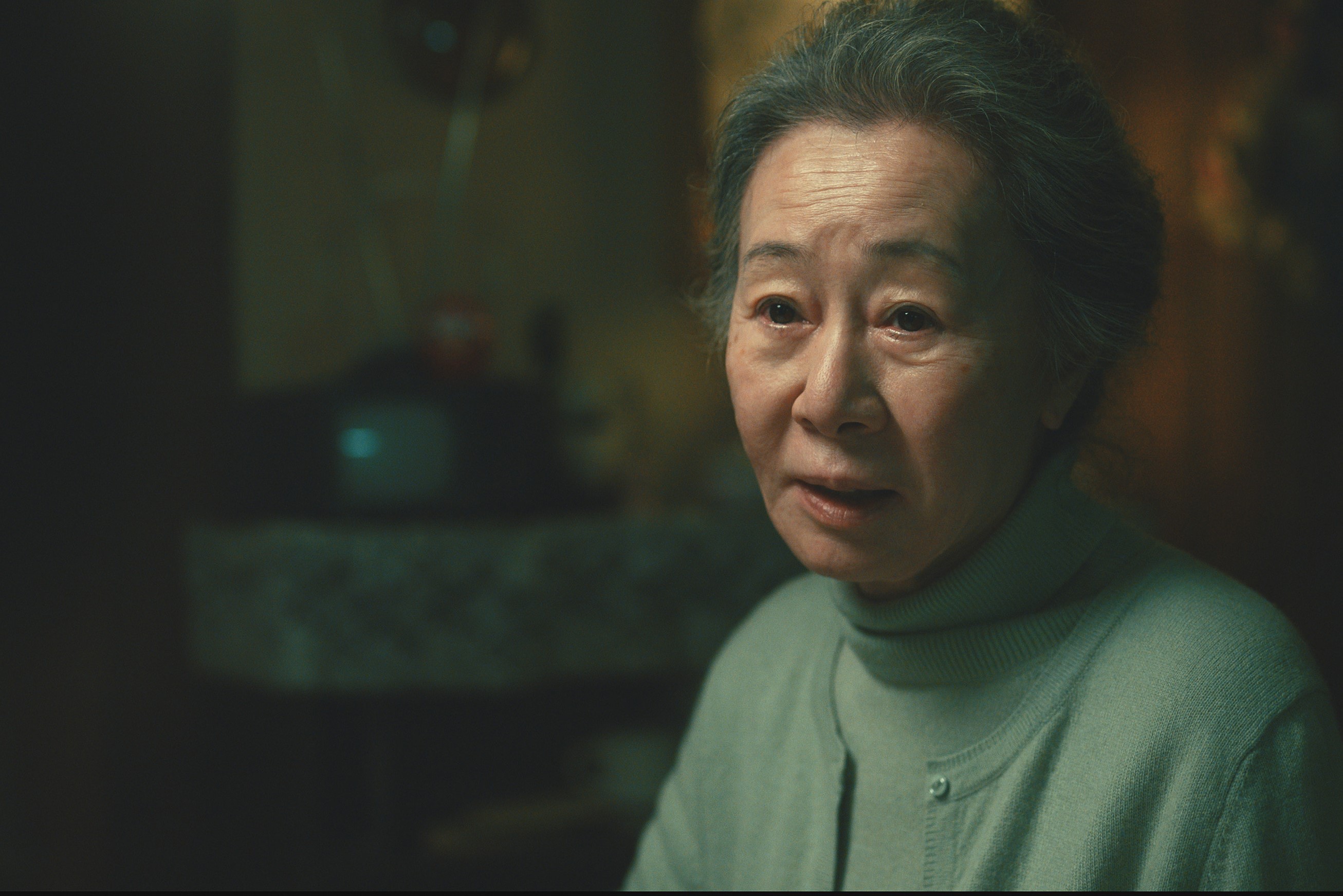 Pachinko is Apple TV+'s new drama that spans decades in the life of a family across generations.
The drama follows its characters through many significant historical periods, such as the Japanese occupation of Korea, the AIDS crisis, and the height of Japan's bubble economy.
Here's everything you need to know about the series' origins.
Is 'Pachinko' based on a true story?
Pachinko is based on a novel by Min Jin Lee, which focuses on the fictional character Sunja as she navigates life as a child (Jeon Yu-na), teenager (Kim Minha) and 70s (Youn Yuh -jung).
However, while the series draws its story from this fictional source, the story behind it is real and it was something that creator Soo Hugh, and executive producers Theresa Kang-Lowe and Michael Ellenberg, were keen to clarify.
Hugh said Newsweek: "It's obviously based on a fictional work, it's a fictional series. But I think it's so, so crucial to remind the audience that these stories are built on people who actually had these experiences.
"I think when history feels so far away from us, like when we start [to forget]you know, we make the same mistakes."
The Japanese occupation of Korea began in 1910 when Japan annexed Korea and considered it part of the Empire of Japan until 1945. During this period, many Korean citizens moved to Japan where they became known as Zainichi.
As seen in pachinko, Japan tried to eradicate Korean culture and forced nearly 725,000 men to work in Japan and its territories, and they also forced thousands of Korean women to become "comfort women", that is- i.e. sex slaves for Japanese soldiers.
Of how she felt reading the book for the first time, Hugh continued: "I was flying home from London…I have a seven hour flight ahead of me and I I opened the book, and it's one of those times when seven o'clock is gone.
"There's this scene in the book, where Yangjin, Sunja's mother, is trying to buy a bag of rice and I just melted, I just couldn't stop crying.
"The flight attendant came up to me thinking 'oh my god, are you okay?' And I was like, 'you have to read this book!'
"When I left the fight I knew it was in my soul somehow, I hadn't cracked it yet at that point, but I knew there was something in this book that was going to stick with me."
Kang-Lowe, who gave Hugh the book, added, "When I was at UCLA, I was doing Asian American Studies, an anthropology course, and East Asian Studies, and I wrote an article about Koreans living in Japan.
"I really didn't know this story, and it was really the first time I understood the larger Korean diaspora outside of the United States, where I grew up, and my parents are also from Korea.
"Years later when I read the book…I immediately felt connected to it, I had this recognition of the story that I remembered from when I was at the university, and I shared it with some Asian American screenwriters.
"A lot of them were successful for various reasons, but I felt it was really Soo who was the right person to tell the story anyway.
"She and I both felt emotionally connected to this, it's a deeply Korean story, but it goes beyond that and we really love the story."
How 'Pachinko' is a universal story
The executive producer then shared the personal connection she felt with the book and how it made her reflect on her own family's experiences.
"I think there are so many things [in the book] for me being Korean when I look at my family's background and my trip to America," she said. "My parents were born and raised in Korea and often they didn't share many stories with me about my grandparents and people before them, and I think it was a bit of a heartbreaking feeling.
"Maybe they didn't want to share that kind of emotional burden with me, but the truth is, this story unlocked all of that. One of the first things I did was bought the book in Korean and I shared it with both my Parents.
"They read it and they started telling me a bit about our family history, a bit more than I already knew. They told me they actually had relatives who had stayed behind. Japan and I hadn't realized there was this family connection.
"But I think ultimately, audiences around the world, if you really look at your own family, this multi-generational [aspect]Soo is always talking about [how] there's a Sunja in every family, and no matter where you're from, there's someone like that in your family."
For Ellenberg, Pachinko was also something he could relate to: "We thought it was an important story that had never been told before, and if you told it authentically, it would speak to Koreans, Korean Americans, to Zainichi, the people most intimately connected with the Material.
"But also, if you deal with that specificity, it would also have a universal resonance, my own family background, I'm a child of immigrants and the stories become almost abstract when you hear them from your parents.
"And so the goal was to capture the truth of that experience, we have all of these epics behind us, and they're very difficult to access, and so there's a truth about human experience that Pachinko capture."
The first three episodes of Pachinko are available now on Apple TV+, and they will continue to air weekly on Fridays.