John Carpenter gives an update on the tales of a Halloween Night series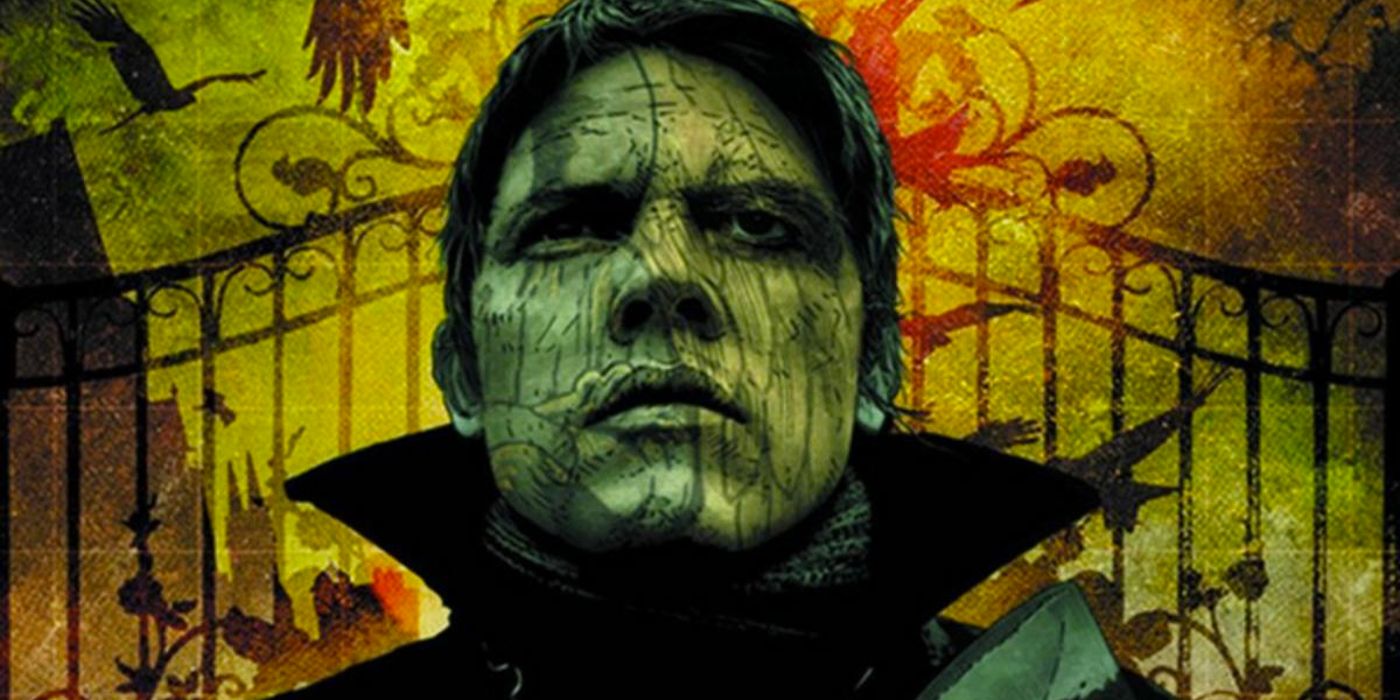 After multiple delays, John Carpenter gives an update on his horror series Tales for a Halloween Night, based on the graphic novels of the same name.
Horror legend John Carpenter has teased new information about his upcoming series Tales for a Halloween night. Carpenter is considered an icon for his influential work on films like The thing, They liveand Halloween. Probably the franchise he's best known for, Halloween the impact was so lasting that it continues to this day, with the franchise's later entries performing well enough with audiences (if not always with critics) to have the potential to continue, even beyond the next Halloween ends.
Tales for a Halloween night began as a graphic novel series created by Carpenter and his longtime producing partner and wife, Sandy King, in 2015. The series consists of seven collections of horror tales written and illustrated by a plethora of veteran creators, including King herself, alongside heavyweight likes Steve Niles (30 days of night) and Tim Bradstreet (hellblazer). Halloween night shows the duo's undying affection for all sorts of spooky and macabre things. A television adaptation of the series was originally greenlit for the SYFY channel in 2017, with both Carpenter and King signed on as producers, but it fell apart due to creative differences. Tales then bounced back to Paramount+ for a while, but it looks like it won't go that way either, although not much information is available to explain this decision. Progress has been further stalled by the COVID pandemic, which has led to an industry-wide slowdown in television and film production.
Related: The Role Jay Leno Almost Played in John Carpenter's The Thing
But now there may be a light at the end of the tunnel. Through an interview with ComicBook.com, it seems that all of Carpenter and King's perseverance has paid off and the project has finally found its footing. Although Carpenter was coy about where Tales landed, he said the production was in a promising place and he would share more as it progressed. "He has a housesaid Charpentier.I won't tell you about it for now. I'll let you know when it finally comes to fruition."
The maestro of horror has been busy these days. outraged Tales, John Carpenter: live, a new documentary following his band on tour is coming out this year. He also remained actively involved as executive producer of the film directed by David Gordon Green. Halloween trilogy. In addition to that, he co-composed the theme song for Dave Grohl's upcoming horror comedy Workshop 666 and is tapped to compose the music for the upcoming Stephen King reboot Fire starter.
With a career as long as Carpenter's, it's heartwarming to see a filmmaker who still cares so much about his creations and their distribution. It seems like staying with SYFY or Paramount+ could have been easy for Carpenter and King, but their willingness to keep looking until they find the perfect home for the project shows their passion and dedication to making it happen at the moment. maximum of its potential. It also seems like the perfect time for her to arrive. With the success of other horror anthologies like horror show on Frisson, black mirror to Netflix, and american horror story on FX, Tales for a Halloween night is very likely to find a ready audience for its little horror stories.
Next: John Carpenter Set To Direct Next Purge Movie
Source: ComicBook.com
One hurdle the Battlestar Galactica reboot will have to overcome
About the Author