Journalist turns stories of undercover reporting and love in Papua into a novel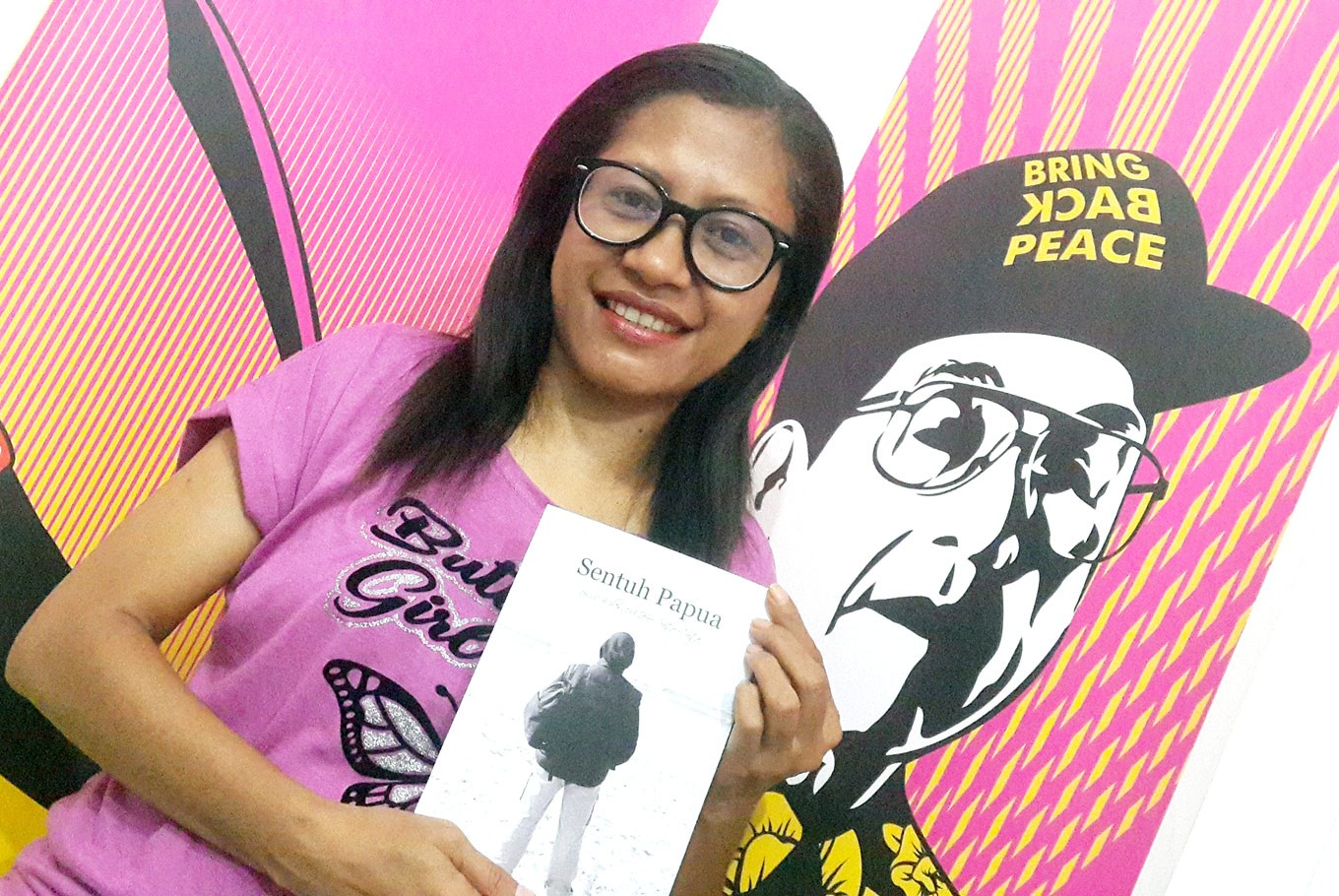 [ad_1]
A Dutch freelance journalist, Rohan (a pen name), had been interested in the political unrest in Papua for years. In 2015, his journalist visa application was refused. The 32-year-old then decided to embark on an undercover reporting mission in the easternmost province of the country.
For 153 days, he observed the way of life of the local people, met the leaders of the secessionist group Free Papua Movement (OPM) in the jungle, appreciated the beauty of the nature of Papua and met Aprila Russiana Amelia Wayar, or Emil , a local journalist who later became his girlfriend.
It was Emil who wrote about Rohan's adventures in Papua and their love story in the novel. Sentuh Papua, 1500 miles, 153 Hari, Satu Cinta (Touch Papua, 1500 miles, 153 days, one love).
In the novel, the character of Rohan said that foreign news agencies in Jakarta refused to release his report on Papua, fearing that the government would revoke the visas of their correspondents in Jakarta.
Emil recently launched his 374-page novel in a discussion forum hosted by the Yogyakarta branch of the Alliance of Independent Journalists (AJI) and the Yogyakarta Legal Aid Institute (LBH).
Emil has been in Yogyakarta since the beginning of this year to publish the book. She chose Yogyakarta because she had spent time there as a student at Duta Wacana Christian University (UKDW).
The 38-year-old said she initially intended to write a journalistic article rich in data and interviews. She used the character of Rohan to describe Papua's lack of press freedom, human rights violations in the province, and challenges to the OPM's quest for self-determination.
"I then chose [to write a] novel to enable Papuans and Indonesians to better understand [province's] problems, "she said.
Through the book, Emil, who worked for an independent media platform Tabloid Jubi, was determined to represent the other side of Papua's history to the mainstream reporting on the province, which she viewed as primarily biased.
She said many journalists covering cases of human rights violations in Papua only interviewed security personnel and neglected the victims.
"Journalists who write about Papua must cover both sides," she said.
However, she realized both the challenge and the risks of reporting on Papua as a journalist, as she herself has often received threats and harassment in the course of her job.
In her book, the characters Rohan and Amelia, who is inspired by herself, are pursued by a group of people armed with machetes.
According to the latest Global Press Freedom Index from Reporters Without Borders (RSF), Indonesia ranks 124th out of 180 countries, the same position as last year.
The Paris-based group highlighted the restriction on media access to Papua and West Papua as a factor that has kept Southeast Asia's largest democracy at the bottom of the list. The condition prevails despite President Joko "Jokowi" Widodo's campaign promises to open up access to Papua to foreign journalists.
Meanwhile, the Indonesian Press Council ranked Papua and West Papua as "average / relatively free" in its 2017 Press Freedom Index.
Yogyakarta-based lawyer Emmanuel Gobay said Emil's book, although published in fictional form, was a good reference for those who want to understand Papua from a local and professional perspective.
"This novel reflects the state of press freedom in Papua," he said.
The novel, which Emil wrote in eight months, is his third after Mawar Hitam Tanpa Akar (Black rose without its stem) and Dua Perempuan (Two women), both of whom told stories about social issues in Papua.
Emil was the first indigenous Papuan novelist to be invited to the Ubud Writers and Readers Festival (UWRF) in Bali in 2012. She plans to write a fourth book in the Netherlands, where she is currently undergoing medical treatment for a disease. cardiac.
[ad_2]