library releases racial equity book club reading list | News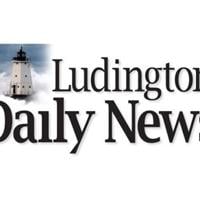 Library Launches Racial Equity Book Club Releases Reading List
The Mason County Library Racial Equity Book Club has released the 2022 Reading List. The Racial Equity Book Club meets the fourth Wednesday of the month, live and on Zoom, at 11 a.m. and 6 p.m. . Members choose the session that best suits them. This book club is run by Thomas Trahey, a member of the library staff. Email [email protected] to register.
The book club alternates between non-fiction and fiction with racial equity as its goal. Three themed movies are also included. Members can suggest book titles and then vote for the next selections. All members will have the opportunity to share their thoughts on the book or movie of the month. Upcoming books and movies include:
• March 23 – "The Trail of Tears", a documentary on the forced resettlement of Native Americans in 1838;
• April 27 – "Blackout" by Candace Owens;
• May 25 – "The Night Watchman" by Louise Erdrich;
• June 22 – "Mississippi Burning", a film starring Gene Hackman and Willem Dafoe;
• July 27 – "His Truth Works: John Lewis and the Power of Hope" by Jon Meacham;
• August 31 – "The Hate You Give" by Angie Thomas;
• September 28 – "Bury My Heart at Wounded Knee", a film based on the 1970 book by Dee Brown;
• October 26 – "The Warmth of Other Suns: The Epic Story of America's Great Migration" by Isabel Wilkerson; and,
• November 30 – "The House of Broken Angels" by Luis Alberto Urrea.
Visit www.mcdl.pub/rebc for more information. Mason County Library programs are free and open to the public.