Matt Tannenbaum fell in love with selling books in the early 70s. He still does as the owner of The Bookstore & Get Lit Wine Bar in Lenox | Business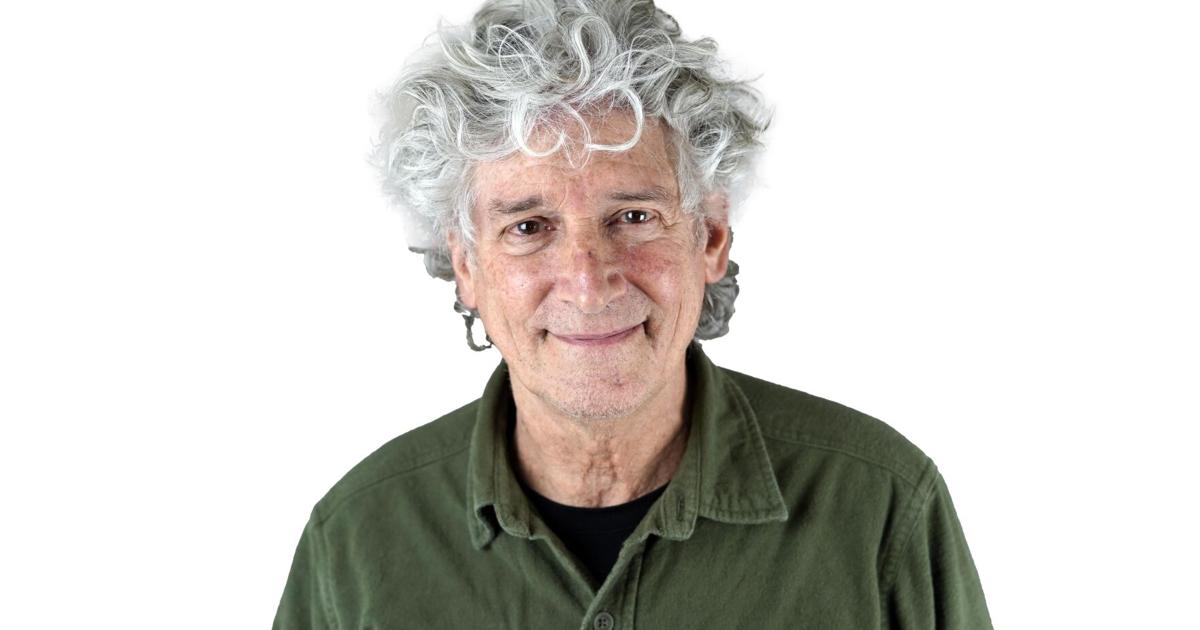 PITTSFIELD — Matt Tannenbaum loves selling books, but he loves telling stories. They are rich stories, full of anecdotes, incidents, characters and asides.
Most of these stories involve seemingly unrelated topics – a stint in college journalism, a hiccup in the Navy, chance encounters with authors JD Salinger and Alan Ginsburg – but after a bit of meandering, the themes all seem to fit together. encase.
"Irony after irony," Tannenbaum often says at the end of these verbal journeys.
Tannenbaum is the long-time owner of Get Lit bookstore and wine bar at Lenox, one of Berkshire's last independent bookstores. Originally from Mount Vernon, NY, Tannenbaum fell in love with books before moving to the Berkshires in the early 1970s — there's a story about that, too. He bought The Bookstore from its founder 46 years ago on April Fool's Day. This is an other story.
And he ran a successful GoFundMe campaign in 2020 that helped raise over $120,000 and save The Bookstore after financial complications associated with the COVID-19 pandemic took a deep toll on his finances. We recently spoke to the 75-year-old Great Barrington resident. Read further and you will hear this story too.
Q: Thanks for doing this.
A: Do you have any questions?
Q: Do you have any answers?
A: Are they multiple-choice or essay-based?
Q: None of these answers. I guess this is not a comment instead of none of the above. This is the journalistic version of this multiple-choice answer.
A: You know, I was a journalist in college.
Q: I did not know.
A: A quick story. I was on the track team (at the American University in Washington DC). I joined the track team to run away from a broken heart…
Q: It's a way of doing it.
A: And the track coach said I was running too slow. So I quit the track team and joined the newspaper to write an expose on the lousy track coach. My first mission was women's basketball, and I completely forgot about the track team.
Sportswriter failed, so I became sportswriter the next year, editor, then in my senior year I became editor of the college newspaper (which ironically was called The Eagle) .
Q: How come you never had a career in journalism?
A: I worked so hard and had so much fun at the newspaper that I forgot to go to class, failed, lost my deferment, and was drafted into the (Vietnam) War. .. I was a government major because I was going to be pre-law. I wasn't bright enough to change majors, so I took those classes that didn't interest me. So I didn't go.
I actually applied for a job at Bergen County Record in New Jersey, and was told I would have been hired if I hadn't been (ranked) 1A. You know, I was going to be drafted any minute now. And what really pissed me off was that the guy they hired was a guy I fired at the college newspaper… Just irony after irony.
Q: What was your military career like?
A: I joined the navy for safety. I thought it would be safer than the army. We are in 1968.
Q: You worked at Gotham Book Mart in New York before coming here. How did you go from the Navy to selling books?
A: I met a woman who told me about the Gotham Book Mart. I was reading a Henry Miller book, and she said if you like Miller, you should read his friends (Lawrence) Durrell and (Anais) Nin. And the only place you could get them was at the Gotham Book Mart in New York. So when I got out of the Navy in Washington, I moved back up to New York…I walked into the Gotham Book Mart and fell in love with the place (Tannenbaum wrote a book about his experiences at the Gotham Book Mart there a few years ago). I have been a bookseller ever since.
Q: What is it about the books that fascinate you so much?
A: It was a world of stories that were all new to me. Every story I read… Anne Beattie, the writer, was a classmate of mine (at American University). She introduced me to (F. Scott) Fitzgerald, (Earnest) Hemingway and Thomas Wolfe. I fell in love with Fitzgerald. It was really the beginning. In college, I took an English class and read (Fyodor) Dostoyevsky. I was blown away by the lives described by the writer. I didn't even think I was reading a book.
Q: How did you come to the Berkshires?
A: I had college friends who were artists who had moved to the Berkshires. We had all traveled together in Europe as hippies… One day, one of them found me in New York, literally. I think I was in Brooklyn for a wedding or something. And this guy, Mike, he walks into the room and says, "Instead of going back to Washington, I'm kidnapping you and taking you back to the Berkshires. So I went to the Berkshires.
Q: How did you end up buying The Bookstore?
A: In January 1976, I discovered that the bookstore was for sale. So I called the owner, David Silverstein. I said, "I would like to buy it." So he said, "Come meet me at a poetry reading at the Cherry Orchard Cafe." So I went to the Cherry Orchard Cafe, which was in West Stockbridge at the time. So we met, shook hands and made a deal.
Q: That was it?
A: Right there at that time… I had dinner with him a few years ago in Berkeley, California, and I said, "How come you did that, how come- did you sell it? He said: "After 10 years of use I realized that even though I called it The Bookstore it had become, in quotes, David's Bookstore. And I wanted to do something else. When he told me this, I realized that after a number of years it had become colloquially known as "Matt's Bookstore". And I realized that I didn't want to do anything else. It was 180 degrees from what David went through. He wanted to do something else, and that was all I wanted to do.
Q: Why was that enough for you?
A: I fell in love with the idea, not just the idea, but the actual practice of getting books into people's hands. I think it was the connection with people. When I was 3 years old — it's actually one of my favorite stories — I walked into the living room of my house. My father – he died when I was 12 – said to me: "Where are you going?" I turned to him and said, "I'm going to go out and I'm going to smile at people and they're going to be my friends…." I didn't realize it, but that's what I 'have done. which I have been doing ever since.
Q: Amazon and the big bookstore chains have made it tough for smaller independent bookstores to compete. How have you been able to survive for so long when so many of your contemporaries have gone bankrupt?
A: How should I say this…I knew I was always going to be in debt, and that's how I was going to stay in business. I was going to be able to borrow enough money to stay in business and keep running, and living a poor life. I haven't been on vacation anywhere. I got married and had children, and I was able to support them. My wife worked when she could and we got by but were still in debt. As a capitalist I realized that money was a tool and some people had more and could do more with more money and I would have less and couldn't do much but I could go on to run the business. I used to say, "I get paid more than pounds."
Q: What led to the GoFundMe campaign?
A: The pandemic started in March (2020). I wasn't in bad shape—my inventory is still low in March, I'd paid my Christmas bills. But I was so busy with the details of running a store through curbside pickup that I didn't look at the big picture. Finally in July, I started to realize that July was when I really made money and didn't… A friend suggested GoFundMe to me.
Q: What was your reaction to the result?
A: It was the most rewarding comeback of anything I had done in all those years. I was going to go out and smile at people and they were going to be my friends, and then I finally said I needed help, and all of my friends responded, and all of their friends responded.
Q: How long do you think you will be doing this?
A: My daughter, Shawnee, is getting ready to move in and help me out and will eventually take over the store. But we don't have a timetable. I am only 75 years old.
Q: So the game plan is to keep going as long as your daughter wants to run it?
A: Yeah… I'll be the old man sitting in the corner, saying "Oh, I remember when I first read this book."