Neil Gaiman shares an update on Good Omens Season 2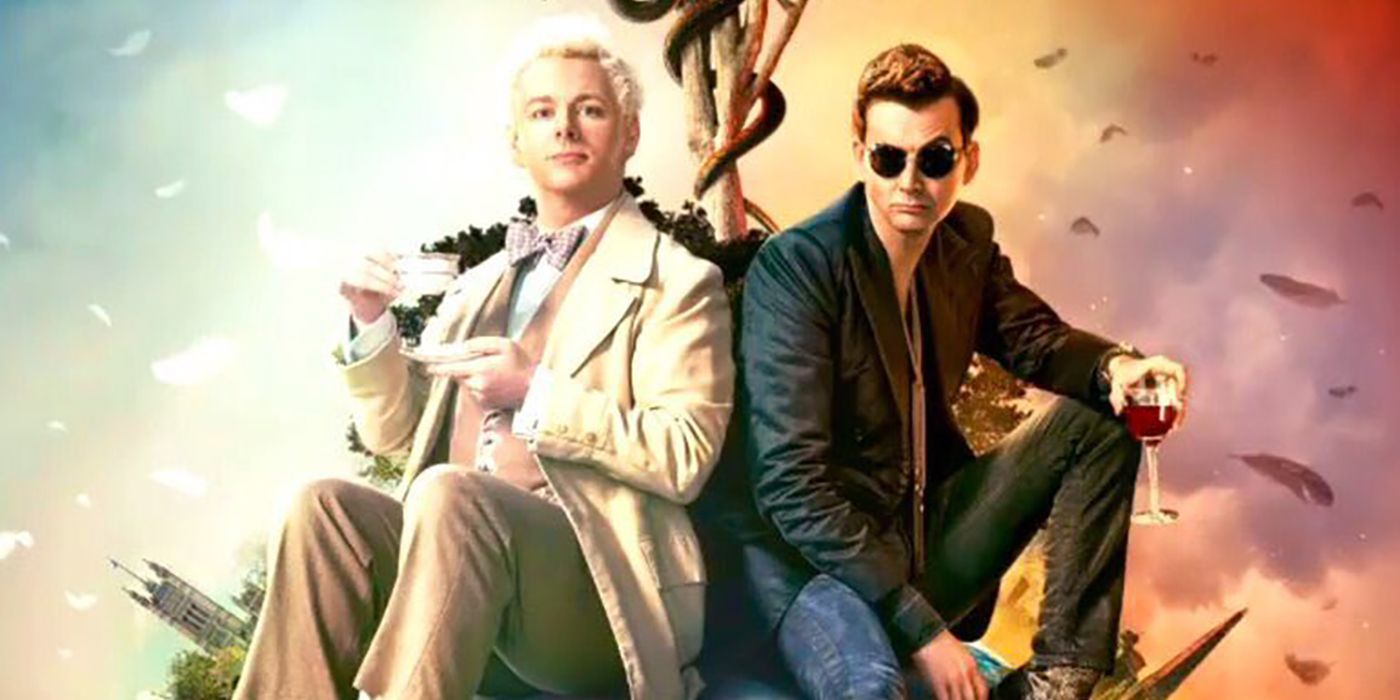 Good Omens creator and showrunner Neil Gaiman shares a long-awaited update on Season 2 of Prime Video's Good Omens, which recently wrapped filming.
good omens co-writer and showrunner Neil Gaiman has shared an update on a possible release date for season 2 of the Prime Video series.
In response to a fan who asked about Season 2 updates, Gaiman confirmed that the next episode of good omens will post "when done". He continued, "We only stopped filming in March. There's a lot to do."
RELATED: Neil Gaiman's 6-Year-Old Son Wrote His Own Version of Good Omens 2
Series director Douglas Mackinnon has announced that filming has officially wrapped. good omens Season 2 in March. Gaiman shared several updates for the upcoming season on his blog, including a snippet of the show's actual script, which features a few lines of dialogue between Aziraphale and Crowley. good omens stars David Tennant as Crowley and Michael Sheen as the angel Aziraphale.
Based on the original 1990 novel, Good Omens: The Beautiful and Accurate Prophecies of Agnes Nutter, Witch, written by Gaiman and Terry Pratchett, Season 1 of the TV adaptation aired its first six episodes on Prime Video on May 13, 2019. A co-production of Amazon Studios and BBC Studios, the first season — much like the book — followed the angel Aziraphale and the demon Crowley, who – having become accustomed to life on Earth – tried to prevent the coming of the Antichrist and, by extension, the end of the world. The series is directed by Mackinnon, with Gaiman serving as creator, writer, and showrunner.
RELATED: Good Omens' Jon Hamm Returns as Gabriel for Season 2
Mackinnon shared a photo of Tennant and Sheen returning to the set of good omens before filming for Season 2 began in October 2021. The photos only featured the eyes and hair color of the respective actors, but suffice it to tease that the show's main cast had returned to film the second season. It was announced in June 2021 that good omens was renewed for a second season, with the return of Sheen and Tennant as well.
"The new season will explore storylines that go beyond the original source material to illuminate the strange friendship between Aziraphale, a fussy angel and rare book dealer, and the speedy demon Crowley," Amazon said about good omens 2. "Having been on Earth from the beginning and with Apocalypse thwarted, Aziraphale and Crowley find an easy life among mortals in London's Soho when an unexpected messenger presents a startling mystery."
Season 2 of Good omens does not yet have a release date. Season 1 is available to stream on Prime Video.
Source: Twitter
Anansi Boys' BTS Photos Reveal An Auspicious Easter Egg
Read more
About the Author