new books to read in november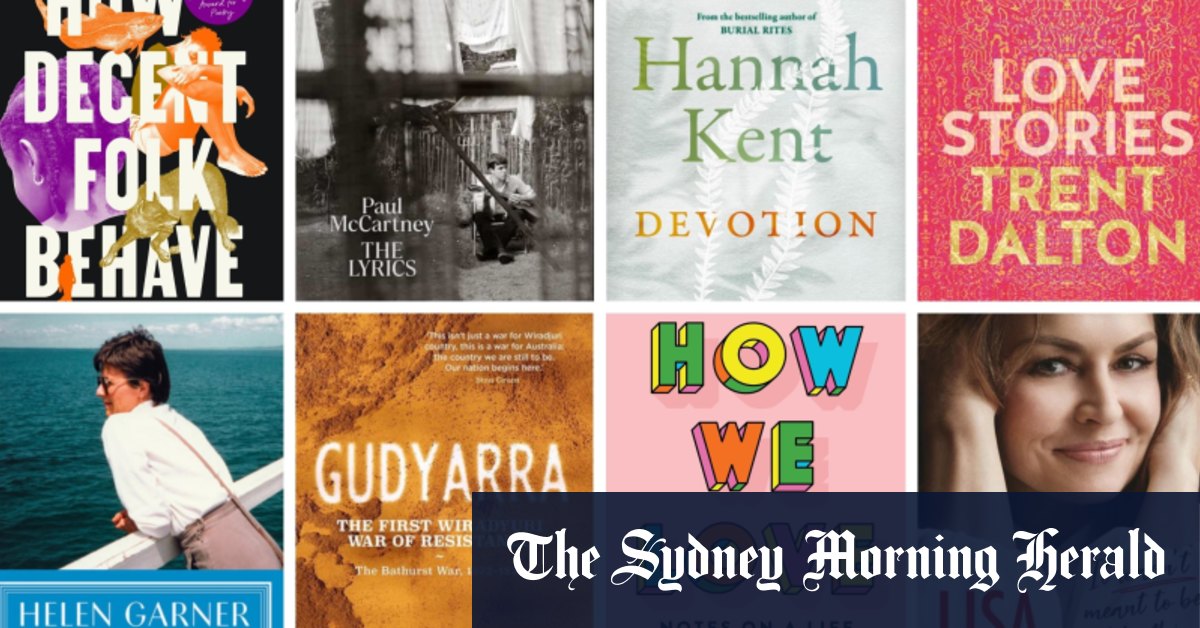 Shortly before Christmas and with bookstores reopening, it's worth taking a look at some of the remarkable books that await us in November.
It's really the last month for the headlines this year, but there are some crackers to come. (Actually, it's a little crazy, as a few of the so-called November books were actually published last week.)
The Booklist is a weekly newsletter for book lovers from book publisher Jason Steger. Get it delivered every Friday.
Devotion, Hannah kent
Picador, $ 32.99, October 26
A deeply personal third novel about a woman who emigrated from Germany in the 19th century and found love, loss and, yes, devotion, along the way. by Kent Funeral rites was a resounding success, its follow-up Good people less, but she seems fit in this one, her first not quite rooted in historical research. "The book is just saturated with love," Kent said in Jane Howard's interview with her, "because I feel like that's where a lot of my life has been spent. last years."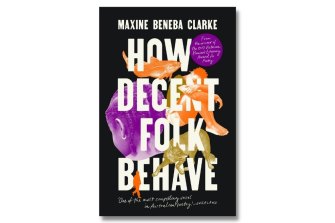 How decent people behave, Maxine Beneba Clarke
Hatchet, $ 26.99, October 26
Accessible and immediate poetry that goes hand in hand with the memorialist, short story writer and children's writer. Clarke's style is straightforward, her language simple, and her subjects range from a personal reflection on her brand of feminism to a remarkable poetic summary of the horrors and disasters of the past year.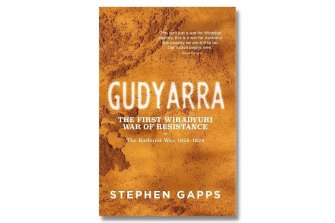 Gudyarra: The First Wiradyuri War of Resistance, The Bathurst War 1822-1824, Stephen gapps
NewSouthern, $ 34.99, November, 1st
The author of The Sydney Wars turns his attention to the "all-out" war of 1824 that broke out west of the Blue Mountains. Tensions arose with the occupation of Wiradyuri lands with Governor Macquarie's plan to expand the settlement and create wealth from sheep and cattle. Henry Reynolds describes the book as "essential reading for anyone wishing to understand the new direction in the history of border wars."
Last letter to a reader, Gerald Murnane
Giramondo, $ 26.95, November, 1st
There is no one who writes in Australia who writes like Gerald Murnane, the essential and eternal Nobel adviser. In what he says is his last work for publication, he rereads his published books and reflects on them in his unique style. He even looks back on that last book itself, which sort of seems like a typical Murnane act.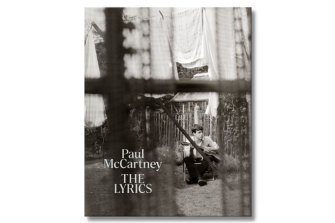 Words, Paul McCartney
Allen Lane, $ 155, November 2
Disguised as an autobiography and based on conversations with Irish poet Paul Muldoon, Paul McCartney – you know, from a little band called The Beatles, Wings – reflects on the life and times of 154 songs over 64 years of his musical life . It's all about the melody, apparently. Didn't we know that, though?
7½, Christos Tsiolkas
Allen & Unwin, $ 32.99, November 2
His latest novel, Damascus, concerned the first Christians. Here, Tsiolkas creates a contemporary protagonist, an icteric novelist seeking beauty and simplicity in his life and embarking on a new book about a retired pornstar presented with an intriguing proposition. Christo, as the writer is called, has taken refuge in a beach house on the south coast of New South Wales and reflects on the changes in his way of seeing literature, how the defining moments of his life have infiltrated his fiction and where his characters come from.
How we like, Clementine Ford
Allen & Unwin, $ 29.99, November 2
The dreaded and hugely popular feminist author of Fight like a girl and Boys will be boys offers a surprisingly tender memory of platonic, maternal and romantic love. When Katherine Brabon reviewed Boys will be boys she described it as a "look at contemporary patriarchy, gendered oppression and toxic masculinity. Ford makes a compelling and passionate argument … that the system we live in is "broken by teaching boys and men their place in the world." She's covered boys and girls, now we've got Ford on love.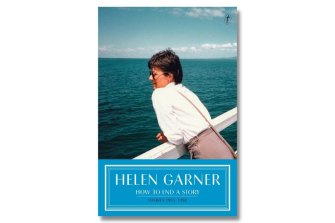 How to end a story, Helen Garner
Text, $ 29.99, November 2
The third volume of her diaries reveals the misery of her marriage collapse in the late 1990s. As our reviewer puts it: "How to end a story is a formidable feat of what could just as easily be fiction. He has blood-curdling credibility, and Garner has such a grim view of everyone, including his messy self, that there's no room left for you to judge anyone and just hope that mercy falls like that. rain.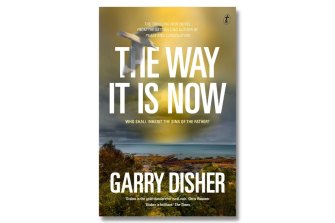 The way it is now, Garry Platinum
Text, $ 32.99, November 2
A new detective story from the prolific old master is always a treat, and this one is no different. The past creeps into the present as Charlie Deravin, banned from his job in the police sex crimes unit, remains puzzled over his mother's disappearance 20 years earlier, who had his father named as a possible murderer . You will be intrigued, very intrigued.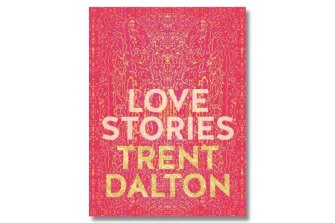 Love stories, Trent Dalton
HarperCollins, $ 32.99, November 3
You have to find your topic somewhere. So when bestselling novelist Trent Dalton (boy swallows the universe, All our shimmering skies) wanted to have real stories, he plunged into the streets of Brisbane and asked people to tell him a love story, their love story. It is the result that is heartwarming.
It wasn't meant to be like this, Lisa wilkinson
HarperCollins, $ 45, November 3
Lots of interest around this memoir from the ever-popular TV presenter in which she reveals a lot about her difficult first life before finding success in magazines as editor-in-chief of Cart at 21 then Cleo. Moving on to the small screen, she is best known as the host of Today on Nine (owner of this masthead), before leaving the ship on the front page for The project on the Dix network.
Jacob's books, Olga Tokarczuk
Text, $ 34.99, November 16
The Nobel Laureate (Thefts, drive your plow over the bones of the dead) offers a massive 992-page novel spanning two centuries about the real-life and charismatic figure of Jacob Frank who claimed in 18th-century Poland to be a reincarnation of the Jewish messiah. He attracted a passionate following, converted to Islam and Catholicism, and remained a controversial figure until his death. It took seven years for his masterpiece to be translated into English.
Those precious days, Anne Patchett
Bloomsbury, $ 29.99, 23 november
The highly regarded American novelist and owner of Parnassus Books in Nashville, Tennesse, is the author of classics such as Bel Canto, Commonwealth and state of wonder. Here she offers a collection of essays in which she reflects on family, friends, Snoopy, knitting and "each essay turns the particular into the universal".
The Booklist is a weekly newsletter for book lovers from book publisher Jason Steger. Get it delivered every Friday.