New Life Updated Wednesday, May 18, 2022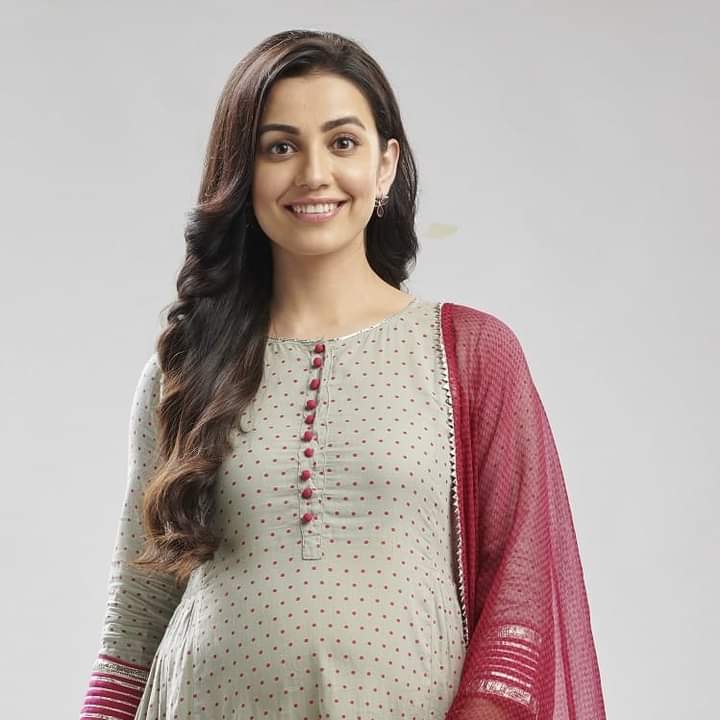 A New Life May 18, 2022: The episode starts with Angad coming and seeing Amrita. Kabir asks her to come soon. Angad thanks Amrita. Kabir, Angad and Pritam take their drinks. Kabir says Pritam is like elder brother, looks like we are with Karan. Pritam says I am nobody's brother, don't be felt. Kabir says yes, you brought Amrita to hospital in time. Pritam says thank you tired me. They laugh. He asks them not to thank him now. Rathi's goons come there and see Pritam. Angad asks Pritam to tell about him. Pritam jokes and tells them. He asks what do you want to know about me, I am not a thriller, even Amrita wants to know about me. Angad asks where is your family. Kabir asks why did you not get married, your child would go to school now.
Pritam stands up. He asks if we came here for this. Angad says we will not ask. Kabir asks if this is a love story, a one-sided love. Angad says you are an angry Devdas. Pritam sees Rathi's men. Angad asks her to sit and drink now. Pritam says drink less and enjoy. Rathi's jerk keeps his gun there. Dada ji asks Guneet to hear a joke. Men also drink at home. Soni sees them and goes to tell the women. Nimmo and Biji reminisce about the day and argue. Amrita laughs. Soni asks them to have a shift today. Nimmo says no, I want to kiss my Karan. Amrita says this Karan is mine. Soni goes to check the door. Dada ji makes shayari. Mansoor comes home. He also makes shayari. Dada ji asks her to come. He says I have become a great grandfather. Mansoor says I became that, Guneet became Dada. Kuljeet says I have become Nana. Baljeet says this way you have been through a lot. Dada ji asks her to shut up. Baljeet welcomes Mansoor. Mansoor says sit down, don't go, drink.
Dada ji says he is not drinking, but asks me to drink. Mansoor says he used to order kebabs with wine, he drank and I ate kebabs. They laugh. Mansoor asks Amrita. Dadi asks her to come and meet Amrita. He says congratulations. Amrita welcomes Mansoor. He says congratulations, I am very happy today. He sees the baby and blesses it. Dadi asks what did you buy for the baby. He jokes that she has aged. He says I have a present for my great-grandson. He gives 100rs note and says it belongs to him, I once had Karan's 100rs note with me, I was waiting for that day to return it. He cries seeing Karan's picture. He asks Amrita if she is happy. She nods. He asks if you have any problem with Pritam. She signs no. He says I scolded him a lot, he also didn't spare Santo/Dadi. Dadi says we forgot him. He says call her, I will explain to her again. Amrita says he went out with Kabir and Angad to party. Soni asks for a party?
Pritam drinks a lot. He asks for the baby's picture. He says show it to me, this party is for him. Kabir shows the photo. Goon looks at Pritam. Pritam smiled seeing the picture of the baby. Soni asks Amrita to see Dada ji and Mansoor's shayari contest. Amrita puts the baby to sleep. She says I feel Karan's Ansh. Pritam says Rahul. Angad asks who is Rahul. Pritam says I just said it. Kabir picks up the phone. The video call connects to Amrita by mistake. Soni responds. Amrita and Soni hear the conversation of Pritam, Angad and Kabir. Angad asks why are you so happy.
Pritam says you know what it feels like to hug a baby, like a cotton ball, like hugging part of a cloud. Kabir asks how do you know. Pritam calls Rahul back. Amrita says Pritam gave words to that feeling. Angad asks how do you know that. Pritam says I drink and say anything, we can drink one more and then go home. He orders three children's beers. Angad says very smart. Pritam says don't complain to your Bhabhi. Kabir asks if you are afraid of her. Pritam says no, she still yells at me, she says I didn't say sorry to her, did she say thank you, no. Amrita hears them. Soni says that's right, you didn't thank him. Amrita ends the video call and calls back. Pritam says she is spying, she asks what are we doing, how much did you drink, what am I doing. Amrita asks Kabir to put Pritam in the frame. Kabir asks what happened. Pritam says I am drunk. He takes the call. She asks what did you say. He does not say anything. She says you said I am spying on you, you are making my Devars against me by making them drunk. Pritam says no.
Angad and Kabir smile. Pritam says you make a problem of it. Amrita says not to feed them anymore. Pritam says they are not kids, I didn't ask them for polio drops, we came to party. They laugh. Amrita says I made a mistake, I will say it now, thank you. She ends the call. Pritam says what was it. The goon aims for Pritam's leg. Pritam moves his leg. The jug gets shot. Pritam turns around and sees the jerk. Pritam is shocked to see the jerk. The goon shoots again. Pritam throws a bottle at him. He runs after the moron. They have a fight. Angad and Kabir are shocked. Pritam asks who you are, who sent you. The other moron bangs on his head. Pritam is dizzy. The cretins flee on bicycles. Angad and Kabir come to hold Pritam. Kabir says I couldn't jot down the number. Meera sees the photo of the baby. She sees Angad and says so much hate, you forgot our relationship so fast. She thinks of Kabir. She says he understood my emotions and appreciated them. She smiles.
Krishnakant arrives. He says you said Amrita is released today, we will go to see her and the baby. She says we will not go, this relationship is over, it is over. Guneet and Kuljeet argue about which baby's face matches Karan or Amrita. The argument continues. Everybody laughs. Amrita asks them to stop now, photo of Krishna is kept near pregnant woman, they wish she has reflection of Krishna in the baby, I have always lived Karan, I see Karan in the baby. Angad and Kabir come home and knock on the door. Soni opens the door. They see Pritam injured. They ask what happened to him. Kabir says someone attacked him. Mansoor asks how, who were they. Angad says don't know, they had run away, someone shot him. They are shocked. Angad says it's ok, he didn't get shot. Mansoor asks if you have filed a complaint with the police. Kabir says yes, then we took him to hospital. Nimmo asks who they were. Dada ji asks Kabir and Angad to take Pritam to his room. Amrita watches. Nimmo asks Soni to get haldi milk.
Amrita says he made many enemies, he was attacked again. Angad and Kabir ask Pritam to rest, they are all with him, don't worry. They go. Mansoor sits down with Pritam and asks who it was. Pritam says don't know, I couldn't identify him. Mansoor asks who can it be. Pritam says Rathi would have done this, you know such people also operate from grave, I will ask Nitin and Monty to know if it is Rathi, then this time I will not leave him. Dada ji and Guneet hear that. Dada ji asks who is Rathi. Guneet asks what work do you do with goons. Mansoor says money matters, don't worry. Kabir receives haldi milk. Pritam says I am fine. Guneet says we are all here with you. Mansoor asks them to leave, he will be with Pritam. They go. Pritam says we will find out, don't worry. Naveen asks his friend to leave. His friend says I came here for you, they find you, they were at rave party when you took drugs. Meera hears this and is shocked. She scolds Naveen. He says don't get me wrong, I don't do drugs. He asks her to save him. She asks Sam to leave. Naveen says I don't know who these people are after me. Pritam is restless in sleep. The goon comes and says you got saved this time, but not this time.
Next: New Life Thursday Update