Review of The Great Shutdown: A Story of Two Indian Summers by Jyoti Mukul: global crisis, individual tragedies and the role of government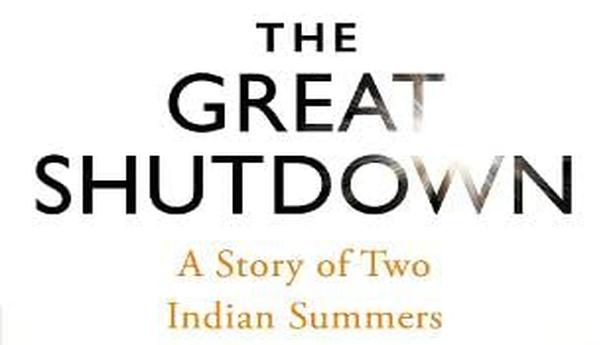 Questioning the logic behind the lockdown announced in March 2020 and the effect it had on India's poor forced to return to villages

Questioning the logic behind the lockdown announced in March 2020 and the effect it had on India's poor forced to return to villages

If the lockdown had not been suddenly announced on March 24, 2020, as COVID-19 took hold, would it have spared thousands of migrants the agony of having to return to their villages? As the government blocked all means of public transport, even as migrant workers lost their jobs, a book was conceived in this turbulent and uncertain moment. Jyoti Mukul, journalist turned political analyst The big stop raises questions about the need for such a severe lockdown, how the decision was made and its impact.
Making an exhaustive compilation of political announcements and measures to fight the disease, Mukul used the ultimate weapon at the disposal of the common man, the right to information law, to back up his statements with facts. . She lays bare the flurry of announcements made daily by the government in the wake of COVID-19, scanning them for anomalies she finds in abundance. It connects them to the people who are often the recipients of such decisions; their stories remind us of how decisions affect people who have no way to fend for themselves.
Severe measures

"The approach of the police and those implementing the lockdowns in the United States and even in Europe was not to force, but to persuade," she writes. Here, the police operating as the arm of the government subjected an already tormented people to brutality resulting in death, she writes. A hapless vegetable cart vendor, Faisal, for example, was beaten mercilessly for breaching a lockdown; just like Lal Swami who had gone out to buy milk.
India stopped all international flights on March 22, 2020. Indian Railways was next. In 1974, George Fernandes led the India-wide railway strike, which prompted Indira Gandhi's government to enlist the Territorial Army to run railway services. But the scale of operations then and now is very different. Indian Railways, the author tells us, could only move around 200 million tons of freight in 1975, compared to 1.21 billion tons a year in 2019-20. It was carrying 2.7 billion passengers then and 8.4 billion passengers before COVID-19 hit. In the 12 months to March 2021, however, which included two months of nationwide lockdown, it carried a slightly higher cargo volume of 1.23 billion tonnes, although passenger traffic fell by around 90% compared to normal times.
As with other government instructions, Indian Railways first gave instructions to its areas on March 21 that no passenger trains would come from any station in the country from 07:00 to 22:00 on March 22 following to the announcement of the janata curfew by Prime Minister Narendra Modi, the book tells us. A press release was issued at 8:14 p.m. for the same, but it didn't even take Indian Railways 24 hours to make another announcement at 1:48 p.m. on March 22 that all trains would be stopped until March 31, 2020. Then, it was extended until May 3.
Power moves

Nine days after India's lockdown began, Prime Minister Narendra Modi called on the nation to turn off electric lights and light candles, lamps and torches at 9 p.m. for nine minutes on April 5. Here's what really happened after the announcement. "All power sector officials in the country, led by Union Energy Minister RK Singh, had to use their collective strength to prevent a potential collapse of the power grid due to the sudden drop in electricity consumption," writes Mukul, detailing the flurry of activity. that took place to prevent a collapse of power.
There have been four phases of lockdown, each followed by an announcement made on national airwaves by Prime Minister Modi. The fourth phase of containment was lifted on May 31, 2020.
Undoubtedly, it was a tough time for any country and India was no exception. But what the book highlights is the disruption and havoc wrought by public announcements made on a whim. It's a story that needed to be told, and Mukul does a commendable job.
The Big Stop: A Tale of Two Indian Summers; Jyoti Mukul, HarperCollins, ₹599.
The reviewer is a New Delhi-based journalist.