Summer Reading List: 5 Books to Devour on the Beach, by the Pool or by the Air Conditioner | New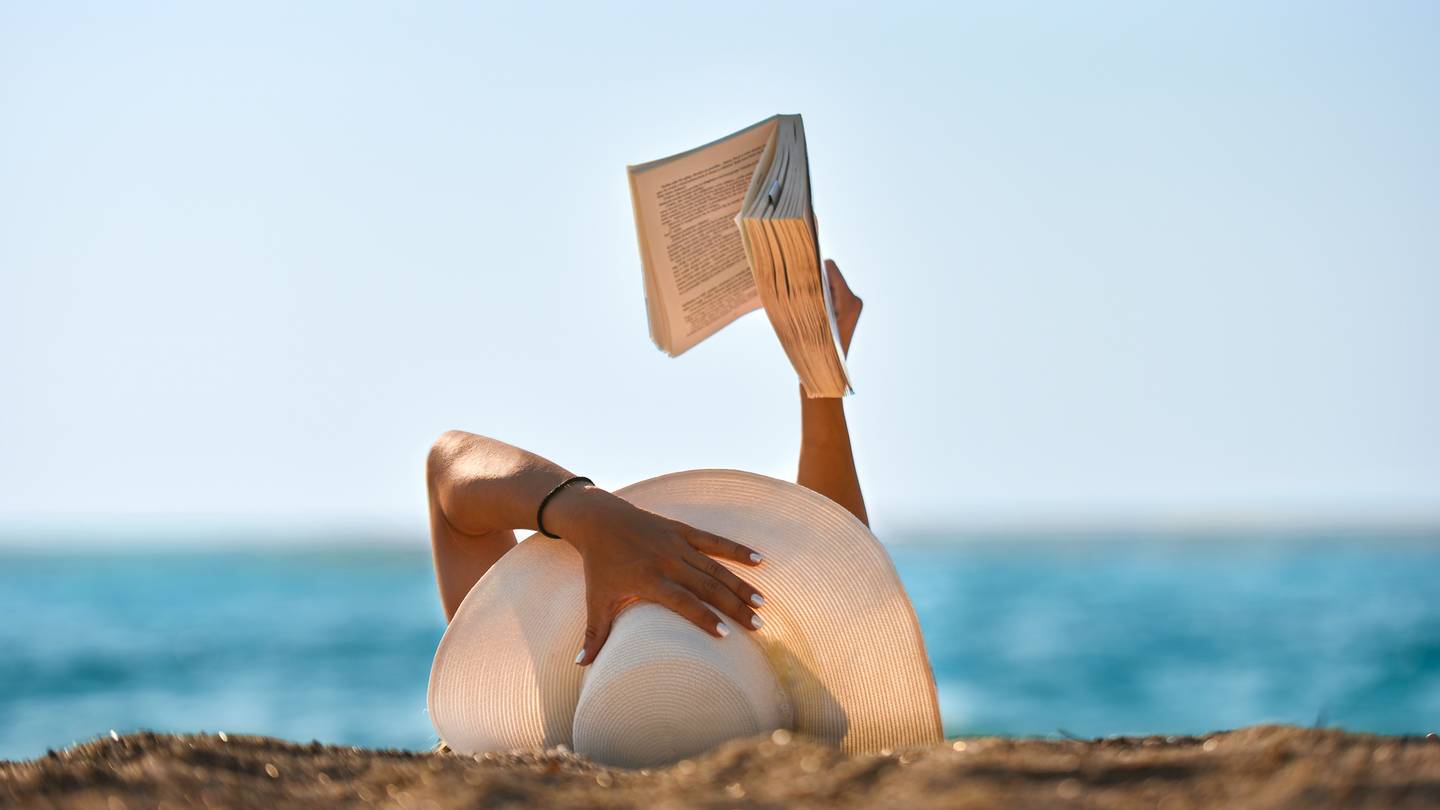 "The Moment We Met" by Camille Boulanger | "Why didn't you say so?" by Carmen Rita Wong | "Mademoiselle Revolution" by Zoe Sivak | "Catch Me If You Can: One Woman's Journey to Every Country in the World" by Jessica Nabongo | "Honey and Spices: A Novel" by Bolu Babalola
Nothing says summer like a long day at the beach or lounging by the pool. And nothing makes a day spent relaxing and watching the waves ebb and flow better than reading a good book. Just so you know, you don't have to head out to the ocean to get caught up in a page-turner. A relaxing Sunday spent lounging in your favorite chair or snuggling up in bed the night before the lights go out is also an incredible opportunity to enjoy a romance, a historical novel or a heartbreaking memoir. .
To that end, here are five of our favorite beach reads that you can toss in your tote next to your sunscreen or if you're going on a trip, try the audio version to enjoy some hands-free time while you're away. on the road.
Check out these five books and add them to your summer reading list today.
"The Moment We Met" by Camille Baker
For many people, the thirtieth birthday is considered pivotal and this is the case of the Tiwanda Harris of the "Moment We Met" of Camille Boulanger.
For many people, a 30th birthday is a pivotal moment and for Tiwanda Harris, it's nothing short of groundbreaking. In "The Moment We Met" by Camille BoulangerTiwanda's story unfolds as she enters her third decade and the young entrepreneur finds out who her mother was as an adult. [IS THE MOTHER DEAD?] Following this, she has the opportunity to launch her career, and if that's not enough, she's been sent a dating app called Met, which promises to help her finally find her soul mate.
As art tends to mimic real life, balancing all of these things is tricky. Still, Baker takes us on a journey around tricky subject matter while staying true to the rom-com theme. So kick off your shoes and relax your feet while you party with this romance, because you won't be able to put it down.
RELATED: Five black authors with global roots to read this month
"Why didn't you say so?" by Carmen Rita Wong
If you've ever struggled to define who you are or wonder where you fit in, this memoir will evoke all kinds of emotions. Former CNBC Host and Author Carmen Rita Wong takes you on his incredible journey, which truly takes place after the death of his mother, Lupe, who was keeping secrets that would lead Wong to question his identity. In "Why Didn't You Tell Me", we are transported through his upbringing and cultural journey in the 1970s. From his life in Harlem with his extended Dominican family to his time with his immigrant father in Chinatown until the moment where she was transplanted to New Hampshire, where her mother remarried her stepfather, an Italian-American.
Although Wong's relationship with his mother has been strained for most of his upbringing, it is further complicated when Lupe dies, leaving Wong to sort out questions regarding his paternal heritage. The journey leads to a better understanding of who her mother was and why she made certain choices. Although the topic is heavy, this is a page-turner you'll definitely want to throw in your beach bag.
"Mademoiselle Revolution" by Zoe Sivak
Set in the 1800s, Zoe Sivak's "Mademoiselle Revolution" is a moving historical novel that tells the story of a biracial heiress who flees her home in Paris during the Haitian Revolution. While this is an intense topic, the author is also adamant in his descriptions and choice of words – some we'd rather forget. However, Sivak's quote from William Wilberforce in chapter four, "You can choose to look away, but you can never again say you didn't know", is a reminder of the value of knowledge. Plus, the book encompasses love, resentment, racism, colorism, identity and what it means to belong, making this debut novel nearly impossible to put down – available August 2.
"Catch Me If You Can: A Woman's Journey to Every Country in the World" by Jessica Nabongo
If you've ever imagined what it would be like to leave everything behind and fly away, traveling to exotic lands, Jessica Nabongo has done it and documented it in her new book, "The Catch Me If You Can: One Woman's Journey to All Countries of the World Nabongo, a traveler and photographer, is also the first (and only) documented black woman to have visited all 195 countries of the world.
RELATED: New book alert! : Author Linda Villarosa goes deep "under the skin" and explores how racism is prematurely aging black Americans
In this fun and unique memoir, you'll learn, among other things, how she played dominoes in Cuba, dog-sled in Norway, crossed a border in Guinea-Bissau, and learned to lasso with black cowboys in Oklahoma. Perhaps the biggest takeaway from this book is that the world is a big, beautiful, and adventure-filled world waiting to be explored if you dare.
"Honey and Spices: A Novel" by Bolu Babalola
If you fancy something a little messy and funny, then you want to get lost in "Honey and Spice: A Novel" by Bolu Babalola. Meet Kiki Banjo, the protagonist of the story. She is a smart and funny young black British woman who is not interested in finding love. As host of brown sugar, the college's student radio show, Kiki warns women on campus against falling in love with gamers. Except she forgets to follow her own advice when caught in a fake relationship that she quickly loses control of, forcing her to reexamine her views on love.