Superman takes on online hate groups in Essential Modern YA Story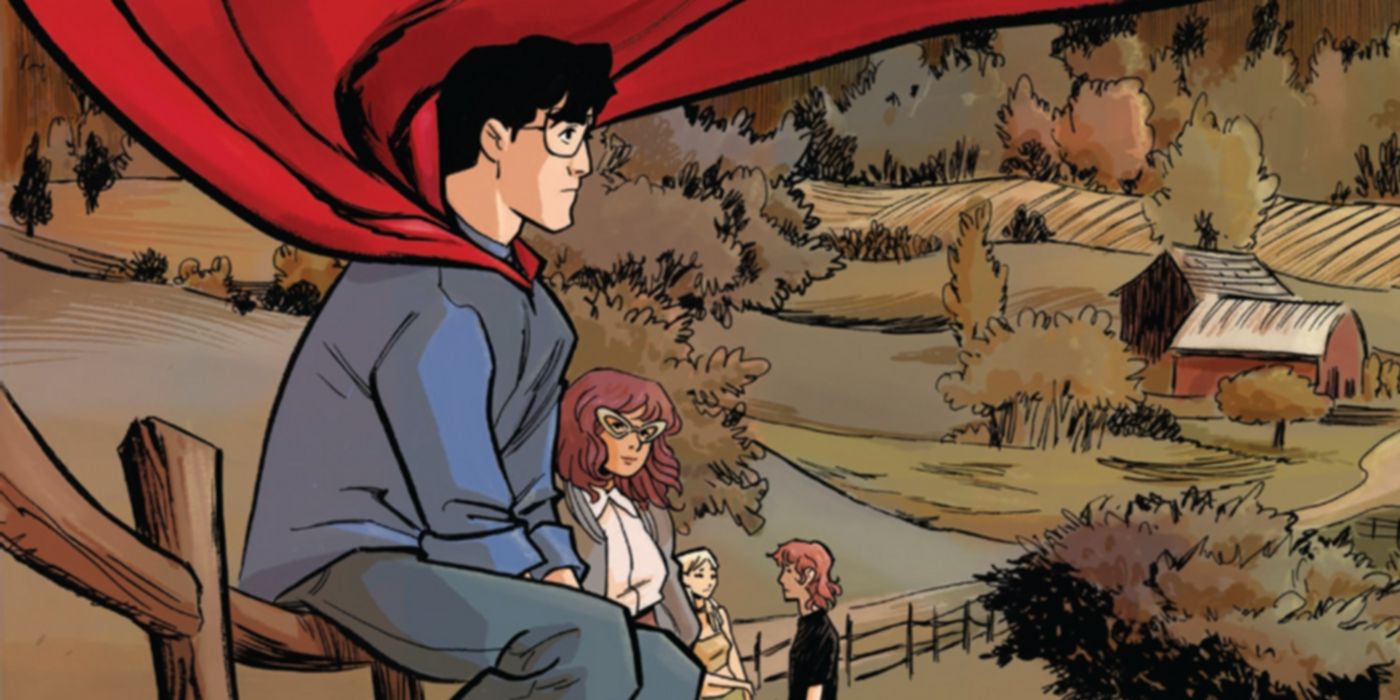 A YA graphic novel gives Superman a modern twist and sends him back to high school where the hero will have to confront online radicalization.
The hero Superman has tackled some pretty heavy-handed issues before, but his next adventure might be his biggest yet. DC has announced an upcoming YA graphic novel that features Clark Kent encountering the influential nature of hateful online subcultures.
In the Man of Steel's long history as a comic book icon, he's done more than punch bad guys. Superman stories have often been used to address serious and real issues. Racism, immigration, abuse, discrimination are just some of the heavy topics Clark Kent has seen in his personal and superhero life. Since his creation, Superman has fought for social justice and been a strong advocate for the rights of all. And though the hero has been around for nearly a century, the hate is still going strong, even taking on sinister new forms.
Related: Superman Was The First Hero To Beat Hitler, Not Captain America
And a new graphic novel plans to show just how well DC's greatest hero can handle one of the most disturbing topics facing young minds today. During San Diego Comic-Con, the publisher revealed Superman: The Harvest of Youth, a graphic novel by Sina Grace. The book reimagines Clark Kent as a modern teenager attending Smallville High, struggling with several real-life issues facing teenagers today. The Man of Steel will face"the mortality of friends and family, the isolation of teenagers, and the alluring nature of online subcultures built around hate and anger.Joining Clark on this adventure are well-known characters from Superman history like Lana Lang, as well as new characters the young hero can bond with.
A particularly interesting aspect of the ad was the mention that Clark would come face to face with online hate groups and see the influence they can have on developing minds. It's a relatively new topic that's only just starting to get real-world attention and it's definitely something Superman can't fight with his fists. But it's in the tradition of Superman eradicating hate when it arises. After all, Superman infamously fought the Klan and denied their awful message. Online radicalization is a much more current and relevant issue and it's good that Superman of all heroes is about to confront it head on.
Recent years have seen a number of real-life stories of young people being drawn into niche online cultures and being radicalized by bigoted and hateful content. These types of communities can take shape on social media sites, message boards, or private chat servers. For example, comics have been the target of some hateful subcultures during publishers' recent efforts to provide better representation in comics with even Superman being attacked due to his inclusion of Jon Kent as a bisexual Man of Steel. Now, more than ever, young people need content that addresses the dangerous influence of toxic communities and no other hero is better suited to the task than Clark Kent. Superman could be a powerful asset in helping young people stay aware of this growing epidemic, and perhaps even prevent someone from falling into such an insidious trap.
Next: Superman's Death Expands With Even More Heartbreaking Stories
Source: CBR.com
The boys secretly replaced Soldier Boy and no one noticed
About the Author