The Batman Is A Rogues' Gallery Origin Story Rather Than Bruce Wayne's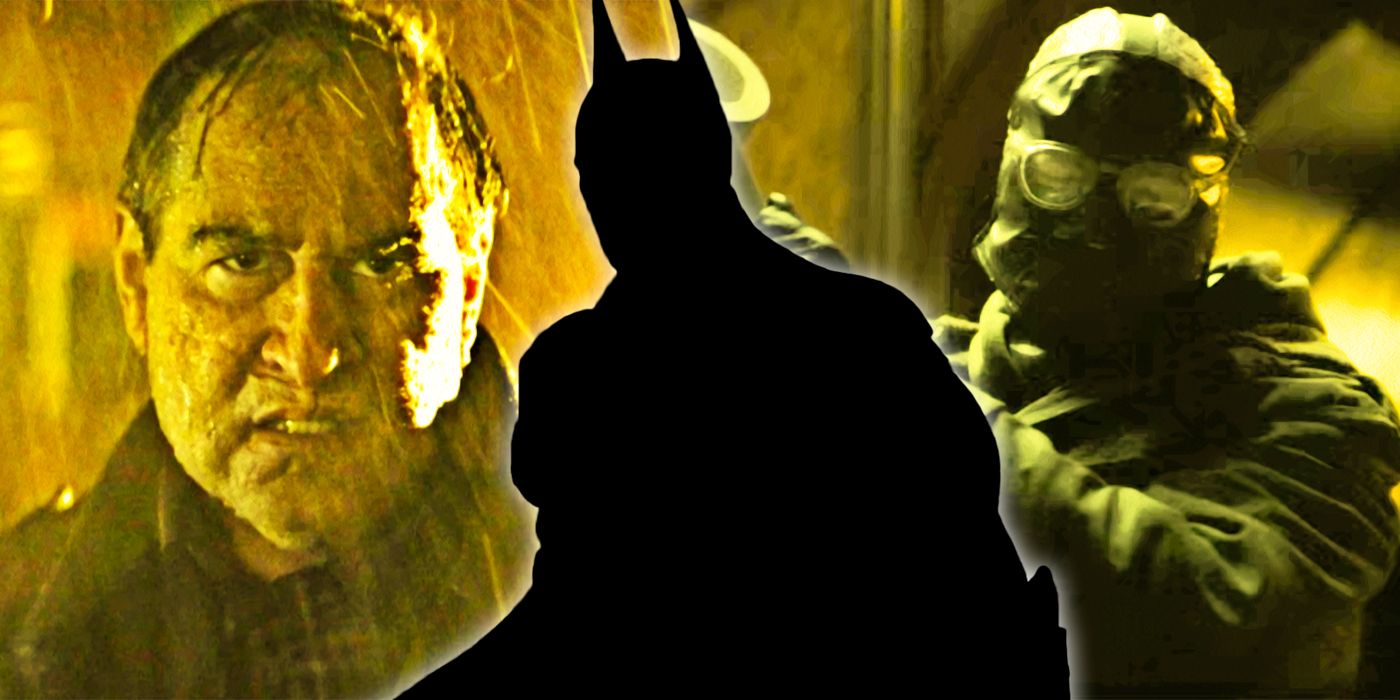 Batman director and co-writer Matt Reeves reveals the movie will be more of an origin story for Batman's enemies than the Dark Knight.
The Batman Director and co-writer Matt Reeves describes the upcoming film as an origin story for the Dark Knight's rogues gallery, unlike the many Batman genesis stories told over the years.
At a press conference attended by CBR, Reeves went deeper into the matter after a discussion about the identity of a friend of the Riddlers in the film. "I would say the problem with the movie is that it's not a Batman origin story, but it's the origin story of every rogues gallery character you meet," said said Reeves. "Selena Kyle isn't Catwoman yet, and the Penguin isn't the Kingpin yet, and the character you're referring to isn't the character you're referring to yet, but it's actually him."
RELATED: The Batman: An HBO Max Catwoman Series Has Been Discussed
Reeves previously explained why The Batman would not originally address the Caped Crusader again, noting, "We've seen it so many times. It's been done too much. I knew we couldn't do that."
As for the Prince of Riddles himself, Reeves revealed earlier this year that the Riddler was inspired by the real-life Zodiac Killer. "The premise of the movie is that the Riddler is kind of cast in a sort of almost Zodiac Killer fashion, and kills some very important people in Gotham, and they're the pillars of society," he said. "It starts with the mayor and then it escalates from there. And following the murders, he reveals how these people weren't all they said they were, and you start to realize that there's kind of an association. And so just like Woodward and Bernstein, you have Gordon and Batman trying to follow the clues to try to make sense of this thing in a classic detective story way." Moreover, the previous novel Before Batman: An Original Novel (The Batman) delves into the Riddler's origin story, revealing that his real name is Edward Nashton and that he went to high school with Bruce Wayne.
RELATED: Batman's Matt Reeves Wants to Create an Entire 'Batverse'
Of course, the big screen won't be the only place to explore the origin of a Batman villain. Colin Farrell's Penguin will headline a spin-off series on HBO Max, which will delve into the background of The Gentleman of Crime. Reeves also recently expressed interest in redesigning Mr. Freeze, saying, "There's actually a rooted version of [Mr. Freeze's origin story]which could be really powerful and could be really awesome."
Directed and co-written by Matt Reeves, The Batman hits theaters on March 4. The film arrives on HBO Max on April 19.
KEEP READING: The Batman Releases Stylish Catwoman Theme Music
Thor Star Chris Hemsworth Reportedly Played Mad Max Villain in Furiosa
About the Author