The hilarious story of the first time Bryan Danielson and Brie Bella slept together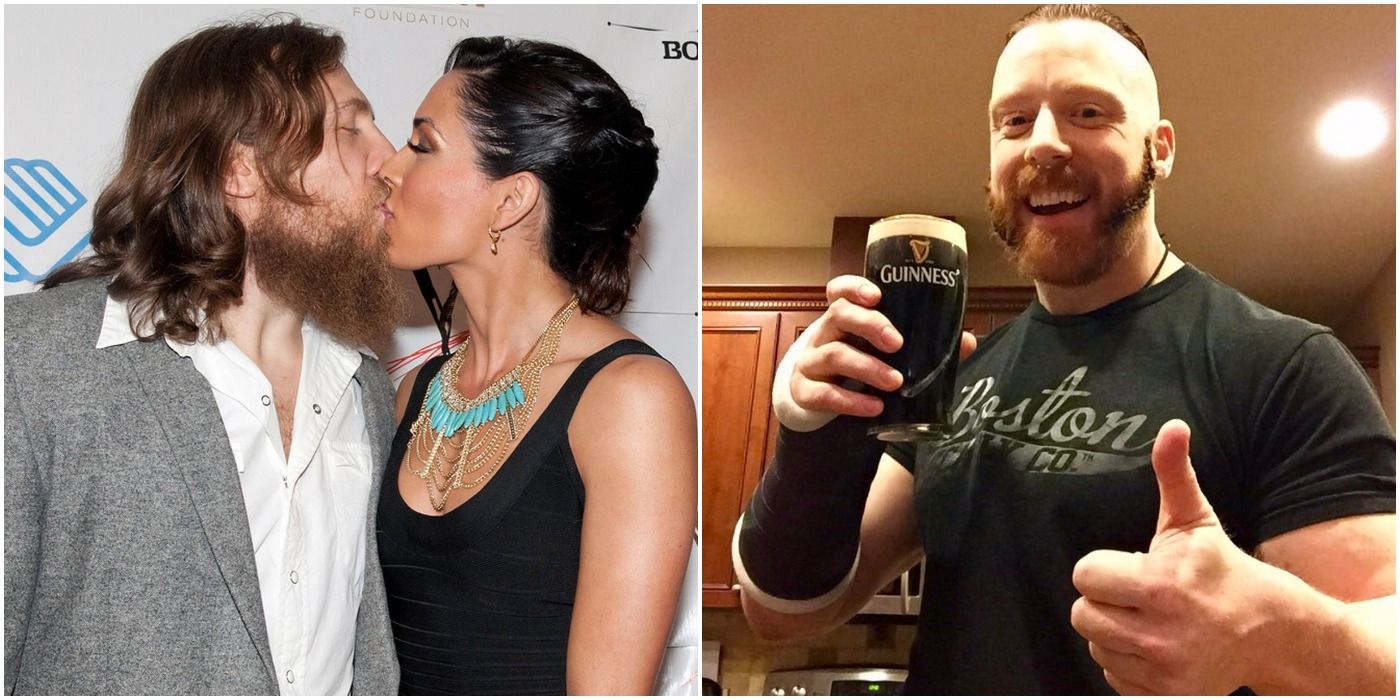 Fans of Bryan Danielson and Brie Bella saw their relationship blossom from the moment they first met. Their first romance together was at the start of their relationship, and Total Divas has shown all of the couple's great moments since then. Danielson proposing to Brie, their marriage, Brie helping Danielson through his heartbreaking retirement, the birth of their daughter Birdie, and birthdays, are all huge moments fans have gone through with their favorite couple.
There was one step that fans didn't see, however, perhaps one of the most important! Even if fans haven't seen it, Sheamus and Ted Dibiase Jr. certainly have!
RELATED: Daniel Bryan & Brie Bella: Their 10 Best Instagram Posts Together
The first time Bryan Danielson and Brie Bella slept together
In Bryan Danielson's book, Yes! My Unlikely Journey to the Main Event of Wrestlemania, Danielson talks in depth about how his relationship with Brie Bella began. Particularly about the first time they had sex, or the first time they didn't have sex, it turns out…
Bryan Danielson and Brie Bella were in their hotel room, ready for the most romantic times, until Sheamus and Ted Dibiase Jr. burst into the room and ended any romance that was going to happen tonight -the !
In his book, Danielson tells the story, "The following week, Raw was in Fresno, California, and it was our first time trying to have sex. Brie and I have decided not to tell anyone about the kiss or the fact that we have an interest in each other for the time being. I'm a very good secret keeper, so I haven't told anyone. Literally nobody.
"After Raw, Teddy and Sheamus invited me to have dinner with them, but I said I was going to stay and relax. It was an innocent lie, because I was actually planning on going out to dinner with Brie. When she came to pick me up Teddy and Sheamus saw her coming to pick me up They pointed in disbelief at us from their car and started laughing They got us caught but after that they left for dinner I thought they were leaving us alone.
"After dinner, Brie and I came back to my room and started doing the adult stuff – I'll spare you the details. We were naked and about to do our thing when suddenly we heard the noise from the turning doorknob and then the door swung open. Brie jumped under the covers as Teddy and Sheamus burst into the room, inebriated as they could be, with the "Ahhh, man and all that. It was one of the few times I got really, really crazy.
"I let out a 'What the f***?' and ass bare, from the end of the bed. I went to kick Teddy in the face. Like in slow motion, Teddy with his ridiculous reflexes, dodged the kick like he was Keanu Reeves in The Matrix, then moved her head to where she must have looked all confused. Meanwhile, Sheamus had been sitting on the bed next to Brie, who was under the blanket, and was patting her head. few minutes I was able to get them out of the room but I was sitting there confused as to how a night that started out so well could end like this After that Brie and I gave up and ended up falling asleep.
It could have been worse Bryan, the last time a woman came between you and Sheamus, you only lasted 18 seconds…
RELATED: 10 Real-Life WWE Love Stories That Will Melt Any Fan's Heart
How did Sheamus and Ted Dibiase get into Danielson's room?
Danielson explains that Sheamus and Ted Dibiase lied at the hotel front desk and claimed they were Danielson's roommates in order to get the room key. And by the way, it wasn't a drunken plan Sheamus and Ted Dibiase made on the fly, they actually planned to do it while they were sober!
For fans of Brie Bella and Bryan Danielson, Danielson's autobiography, Yes! My unlikely journey to the main event of Wrestlemania as well as the Bella Twins' autobiography Incomparable is a treasure trove of details about their relationship. Another interesting fact about their relationship: Danielson didn't say "I love you" to Brie for 3 years of dating, the first time he said those words was when he proposed. How nice. Both books are well worth a read for fans of the couple.
15 Things You Didn't Know About Daniel Bryan And Brie Bella's Relationship
Read more
About the Author