The Unity Books bestseller chart for the week ending March 25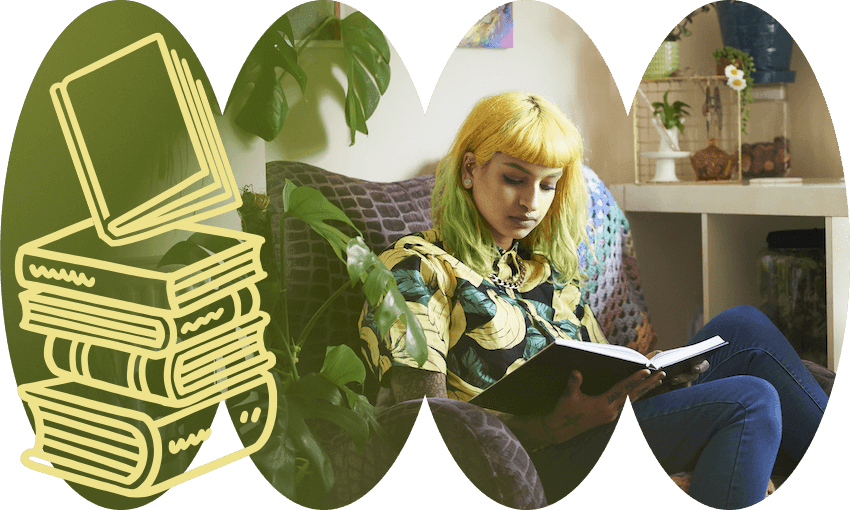 The only best-selling independent books chart published and available in New Zealand is the Top 10 list recorded each week at Unity Books stores in High St, Auckland and Willis St, Wellington.
AUCKLAND
1 Invisible Child: Poverty, Survival and Hope in New York by Andrea Elliott (Hutchinson, $40)
A new star is born. Pulitzer-winning journalist Andrea Elliott tells the story of Dasani Coates as she grows up homeless in Brooklyn with her seven siblings. Elliot spoke to Guardian on his role in the life of the family; "As I continued to write the book, for nine years – from October 2012 to August 2021 – I became closer to the family. They called me Drea, as they called me in high school. Drea was complicated because 'she was there to observe and put into words very upsetting things, but also moments of joy – there's a lot of joy and a lot of humor in this book, and people weren't expecting that. was also there because she couldn't not be there – they drew me in and I cared about them It was a really hard thing to reconcile – my desire to help them at every turn and my duty to my job, which was as much as possible not to be part of the story.
2 The Promise by Damon Galgut (Chatto & Windus, $37)
The winner of the last Booker.
3 The personal librarian by Marie Benedict and Victoria Christopher Murray (Berkley, $35)
The editor has plenty to exclaim about this one: "The New York Times instant bestseller!" A Good Morning America Book Club Pick! "Historical fiction at its finest!"
The Personal Librarian is about Belle da Costa Greene, a black woman who passed as white in order to fit into New York society. She was, in effect, "personal librarian" for JP Morgan.
4 Stolen Focus: Why You Can't Pay Attention by Johann Hari (Bloomsbury, $35)
People seem to be fascinated by this question, because Johann Hari's book keeps coming up as bestsellers. But we keep saying: you can't care because – two years of Covid!
5 Love Marriage by Monica Ali (Virago, $35)
Another great new fic. Love Marriage is a British family saga whose publisher is so sure they don't even provide a blurb – just millions of rave reviews. Here's one from the Irish Times: "The beating heart of this novel is the author's uncompromising examination of the messy, heartbreaking, breathtaking and brutal beauty of family dynamics… Heroes and anti-heroes merge to create multi-dimensional characters that each evoke great sympathy. »
6 Atomic Habits: An Easy, Proven Way to Build Good Habits and Break Bad Ones by James Clear (Random House Business, $40)
We're surprised at the longevity of this one – we thought, sure, go ahead and buy Atomic Habits in the new year. Give a chance to run. But at the end of March? This is real perseverance.
7 Circe by Madeline Millar (Bloomsbury, $22)
Greek mythology never goes out of style, especially in a world run by teens on TikTok.
8 Taste: my life through food by Stanley Tucci (Fig Tree, $45)
It's a bit gray, cold and flooded in Auckland, which makes it the perfect time to pick up a memoir on Italian food from one of Hollywood's most charming actors (yes, the recipes are included).
9 Kurangaituku by Whiti Hereaka (Huia Editors, $35)
We're crossing our fingers that the brilliant and innovative Kurangaituku wins the Acorn award this year. As well as being a fantasy novel about the monstrous birdwoman, Essa May Ranapiri writes on The Spinoff "I just want to say this book has some of the hottest sex I've ever read". Enough said.
10 Before the coffee gets cold by Toshikazu Kawaguchi (Picador, $20)
The novel that's haunted the bestseller list for years… In early 2020, Sam Brooks wrote of the inexplicable popularity of Before the Coffee Gets Cold, saying "it's somewhere between 'very good' and "not very good", and I have no idea why so many people are buying it. We still don't know, and apparently people are still buying it.
WELLINGTON
1 Imagining decolonization by Rebecca Kiddle, Bianca Elkington, Moana Jackson, Ocean Ripeka Mercier, Mike Ross, Jennie Smeaton and Amanda Thomas (Bridget Williams Books, $15)
Oh how the mighty rise and rise.
2 Greta and Valdin by Rebecca K Reilly (Te Herenga Waka University Press, $35)
Ockham's wonderful and funny novel, recommended (by us) as a soothing antidote to the past two years.
3 Give to others by Donna Leon (Hutchison, $35)
Donna Leon is 79, and this is her 31st novel about Venetian detective Brunetti, whose town is just emerging from the pandemic. That's more than enough to impress, but Give Unto Others also has stellar reviews on Goodreads. From a critic: "What a joy to read such a well-read writer; and I think it may be his best. Yes, it's his 31st birthday, and I can't wait to read them all. Talk about getting better as you age!
4 Hilma af Klint: The Secret Paintings edited by Sue Cramer (Art Gallery of New South Wales, $55)
Hilma af Klint was a visionary Swedish painter who was recently rediscovered and is now considered a pioneer of 20th century abstract art. This is a beautiful hardback book containing 125 vividly colored paintings by Klint and five essays about his work and his place in art history. The perfect gift for any art lover.
5 Don't Sweat It: How to Make "Change" a Good Change by Nicky Pellegrino (Allen & Unwin, $37)
Local menopause non-fiction and essential reading for anyone unsure of what to expect. Catherine Woulfe reviewed Don't Sweat It in January, as well as This Changes Everything by Niki Bezzant. She loved both books (well, if "loved" means feelings of rage about the general lack of understanding of women's bodies, and gratitude that the books finally filled the void), and had this to say about from Don't Sweat It: "Pellegrino has a background in women's magazines. She now writes health articles for the listener and glorious novels involving food and romance and Italy. Here she has a touch light-hearted, naturally dropping pop culture references and celebrity quotes, and alongside science, she covers topics like the medicine of appearance, clothing, and the importance of mindset.
6 Beats of the Pa'u by Maria Samuela (Te Herenga Waka University Press, $30)
This first short story collection was reviewed earlier in March by Audrey Brown-Pereira. Here's a taste: "The opening short story, 'The Promotion', is a harrowing tale of a father and son – Taki and Kura – struggling to bridge the temporal distance between them. It is set against a cold Porirua, far from the taro plantations of Rarotonga, and is home to meat pies and the TAB. Fresh from the islands, with scarce possessions, Kura enters his new home and new family with shoulders of doubt, trying to reconcile the love of the late mother he never knew with a father he never knew. not sure you want to know.
7 Minority Super Model by Chris Tse (Auckland University Press, $25)
New collection of poetry by The Spinoff's poetry editor. You might be tired of telling us "And WE reviewed it!" this week but… WE saw it again!
8 In Paradise by Hanya Yanagihara (Picador, $38)
The latest novel from the author of A Little Life. Listen, we also wrote an essay on Hanya Yanagihara. But it's different this time! It's Sam Brooks' (loving) accusation that Yanagihara is writing a fan-fic.
9 Fish by Lloyd Jones (Penguin, $36)
The last, I promise! Vincent O'Sullivan has written an amazing review of Lloyd Jones' strange and mysterious new novel for us. An excerpt: "We never know for sure what the Pisces thinks, what he looks like, any more than we know what, in the fable in which he swims, quite what it means. All we know for sure is that he is at the heart of everything that happens to the family, as the story variously immerses us in compassion, bewilderment, confusion, loss. There are distant texts that drift in the current in which we are caught. Moby Dick passes. Robinson Crusoe too. It is unlikely that you do not think of Kafka's famous changeling. More than once siblings of the fish are called crabs, his grandmother as a cockroach. Like Ahab, we are on a quest that we do not fully understand, touching a code that obsesses us but eludes us.
10 Klara and the Sun by Kazuo Ishiguro (Faber & Faber, $23)
The return of one of the biggest fiction stars of 2021! But now Klara and the Sun is in a smaller, sleeker (and $14 cheaper) format. You could buy a nice orange Penguin Classic with those savings!