Travel Guide: Where to buy books in Thailand 2022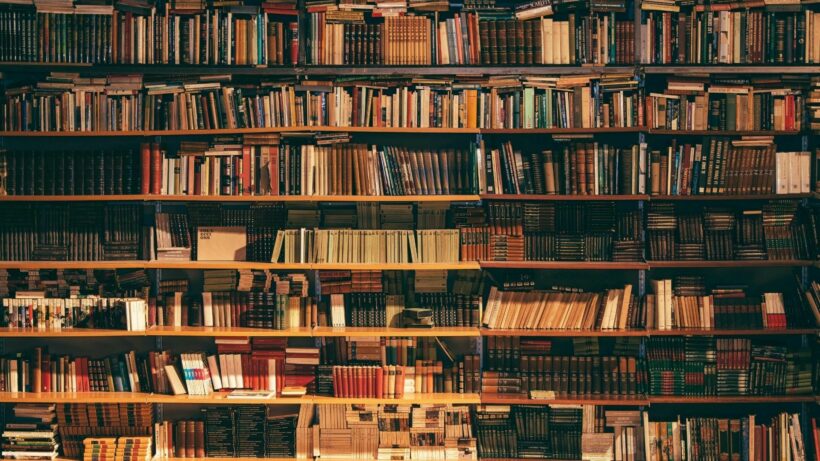 Reading books is one of the best forms of entertainment and also a great way to learn something new. Some people might want to get back into reading, while others are already avid readers.
Every day we are so used to sticking our eyes on screens instead of books. At first glance, it might seem like there aren't many bookstores in Thailand, so here's where to buy books in the Land of Smiles.
Credit: Kinokuniya Facebook
Kinokuniya
As of this writing, Kinokuniya has three stores all located in Bangkok: Emquartier, Central World and Siam Paragon. All of these stores are huge and will please any bookworm.
If you are an avid reader, Kinokuniya is the place for you. Chances are you'll find the book you're looking for and maybe notice something else that will catch your eye. Just like a kid in a candy store, there's something for everyone in every genre available, from business books, arts and crafts, cooking, comics, books for children, magazines, foreign languages ​​and more.
Another advantage is their nationwide delivery service. If you are not in Bangkok, you can order their books online from their website. The delivery time depends on the book you ordered, which can be checked on the website. Regarding delivery costs, you can get free delivery if you spend more than 600 baht for economy delivery or 1500 baht for standard delivery.
It is best to check the website directly for more information. We also strongly recommend that you call the store directly before placing an order, to ensure that the books you put in your digital cart are on the shelves in the physical store.
Asian Books
There is a good selection of English books at Asia Books. Unlike Kinokuniya, there are more branches throughout Thailand, so it's more convenient for old-school shoppers who like the experience of visiting a physical store. Unsurprisingly, you'll mostly find Asia Books in malls.
Asia Books has plenty of books on business, travel and home decor, but they also have a good range of fiction and non-fiction titles.
For orders over 1,000 baht, delivery is free within Thailand. Any item less than this will be charged 50 baht in Bangkok. Delivery costs for deliveries within the country will be the same as those charged by Thai Post. Regarding delivery times, the information page of each product will display an estimated delivery time.
Dasa Books
This is another popular store for bookworms, but it might go unnoticed by casual readers. Dasa Book Cafe is located next to the Emporium in Bangkok, near BTS Phrom Phong. It sells used books and there is a good atmosphere. It's like stepping into a whole new world.
They have quite a large collection of books at decent prices. Books here are usually half the price of new books, costing between 150 and 250 baht. You can also trade books you've bought from them for other titles, like a library.
For each title traded, they will give you a shopping credit of up to 50% of the price at which you bought it from Dasa. But if you return a book more than 6 months after you bought it, it won't be eligible for the usual "half-price return" policy.
You can also try selling your old books to them, but keep in mind that not all books will be taken, as they have to inspect them first. If you have a lot of books you want to sell, it is recommended to email the store for more detailed information.
And as the store's name suggests, there's a quiet coffee corner, in case you want to read while sipping a cup of coffee or munching on a piece of cake.
Open day
Open House focuses on the visual and performing arts, as well as design, fashion, food, travel and culture-related literature. It also has a large collection of out-of-print and rare books.
Many reading points are distributed in the library. It has a massive double height ceiling that wraps the entire floor. You can stroll freely in the bookstore, perfectly integrated into the bar and restaurant areas with a view of Bangkok.
Honorable Mentions:
B2S think tank
B2S is known for selling stationary products. It's usually harder to find books in English, and they're mostly in Thai. Major B2S stores will have a selection of books for English-speaking readers, but titles will be limited to "best sellers". However, the most attractive store is in Central Eastville. It spans two floors with countless books and stationery.
Big Bad Book Fair
Technically, it's not a bookstore, but rather an annual book sale. The venue may differ each year, but this year was held at Impact Muang Thong Thani. Books are on sale from 50% to 95%. We recommend visiting the book fair as soon as you can, as it is a popular event. You don't want to miss the chance to buy your favorite book.