Yiyun Li on Writing Tips (The Good, The Bad) & The Books She Keeps Coming Back To ‹ Literary Center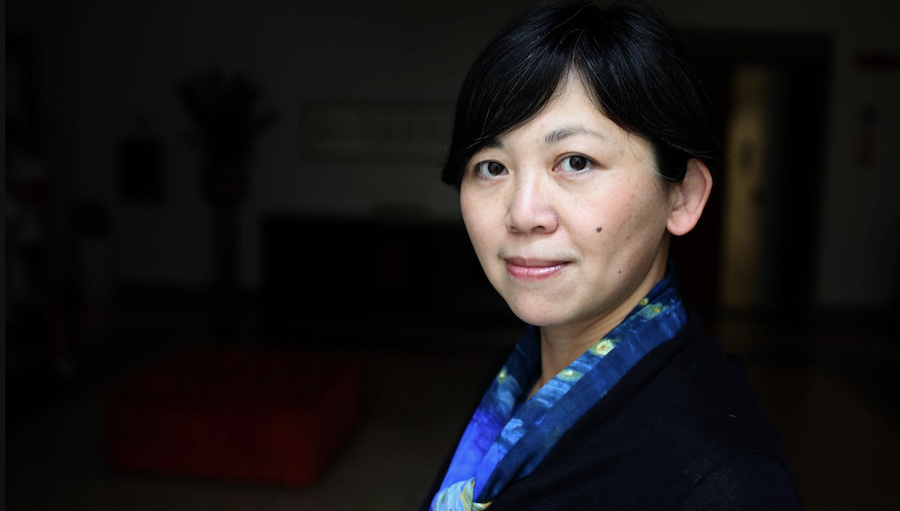 Yiyun Li is the author of six works of fiction—Should I go where the reasons end, Kinder than loneliness, A thousand years of good prayers, the wanderersand Gold boy, emerald girl– and memories Dear friend, from my life I write to you in your life. Her new novel, The goose bookis available from Farrar, Straus and Giroux.
*
Literary Pole: What time of day do you write?
Yiyun Li: When my kids were younger, I wrote between midnight and 4 a.m., which seemed like the only uninterrupted time I could consistently get. These days, I write in the morning, when my mind is clear.
HL: What's the best or worst writing advice you've ever received?
YL: When I was in college, Jim Crace, who was visiting Iowa, taught me how to use dictionaries. This remains one of the best pieces of advice I've ever received: always research every word I use even if I thought I already knew the word.
The worst writing advice came from a small group of critics and/or readers (often American men who spent time in China and therefore thought they knew the country well): you should focus on the politics of China in your fiction rather than on the anecdotal life of your characters; you should be more critical of Chinese politics; you should be more political.
HL: What book(s) do you read?
YL: War and peace and Moby-Dick every year; Rebecca West's Cousin Rosamund Trilogy All the Time; the stories and novels of William Trevor; the stories and novels of Elizabeth Bowen; DH Lawrence and Thomas Hardy; Dream of the Red Room; Montaigne's essays; the poems and letters of Elizabeth Bishop; Clamor and Living space by my mentor, James Alan McPherson; by Marilyn Robinson Housekeeping; short fiction film by Mavis Gallant, IB Singer, Bernard Malamud, Edward P. Jones and Elizabeth McCracken. The list continues.
Nabokov, in his Literature Lectures, wrote: "You cannot read a book: you can only reread it. A good reader, a great reader, an active and creative reader is a proofreader. I do more proofreading than reading, and I usually choose books that I know I'm going to revisit. A first reading is only a first meeting, and if a book does not push me to read it again, it remains a simple acquaintance instead of being an interlocutor.
The books I reread form a scaffolding for my time and also a scaffolding for my thinking. I reread to mark the progression of my own thought, to agree or disagree with a sentence or a passage, to deepen a conversation started in previous readings. Sometimes it's rare, but it happens, the proofreading ends naturally. About ten years ago I re-read every book Turgenev wrote, which I first read when I was twelve, and after that I knew I probably wouldn't go back to his work. for serious review.
HL: What book do you wish you had read when you were young?
YL: The glass bell. I wish I had read it when I was a teenager. Laurie Moore once told me about a woman who only read Anna Karenina for the first time in middle age and found it disappointing, and Laurie wondered if Anna Karenina was one of those novels whose first reading should take place in early adulthood. I have the same feeling about The glass bell. I read it when I was in my early 40s and had a strong feeling that I had missed the best window to read the book – I might get a more emotional and aesthetic reaction.
HL: What's your favorite way to procrastinate when you're supposed to write?
YL: Sometimes I re-read books and hand-copy my favorite passages into a notebook when I'm procrastinating. I would still call it writing—only writing the words of other writers!
_____________________________________
The goose book by Yiyun Li is now available from Farrar, Straus and Giroux, an imprint of Macmillan.