Zatanna YA's Graphic Novel Promises an Inspiring Origin Story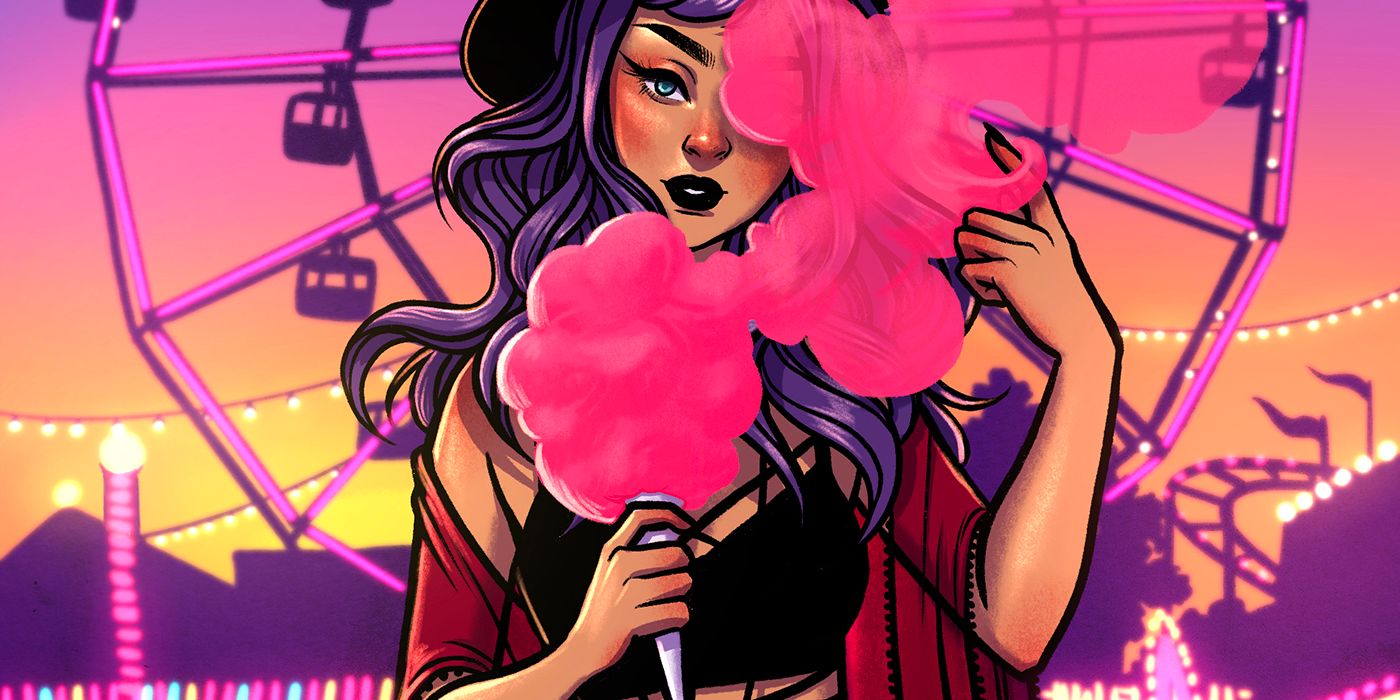 DC is releasing an official trailer for its upcoming YA graphic novel Zatanna: The Jewel of Gravesend, by Alys Arden and Jacquelin de Leon.
DC has revealed an official trailer for its upcoming YA Original Graphic Novel Zatanna: Gravesend's Gemwhich comes from writer Alys Arden, artist Jacquelin de Leon and letterer Ariana Maher.
"In our story, Zatanna is content to stay in the shadows — or behind the camera, so to speak," Arden says to kick off the trailer. "But it's a magical origin story and as Zatanna starts to come to her magic, she's also going to have to step into the spotlight." The author goes on to describe the comic's main character as being "deeply moody" and "introspective", but also "thoughtful" and "loving".
RELATED: WEBTOON, DC Announce New Titles Featuring Vixen, Red Hood, Zatanna, Constantine & More
Author Alys Arden and artist Jacquelin de Leon discuss their new take on Zatanna, a girl caught in the middle of a magical rivalry and forced to choose between love, family, and magic without hurting anyone… or worse. Get Zatanna: The Jewel of Gravesend at a comic book store near you or digitally in July 2022!
"A lot of Zatanna's story is a father-daughter story, and father-daughter stories never get old," Arden continues. "I hope this inspires a lot of young girls to be themselves," adds de Leon.
DC has taken a first look at The Gem of Gravesend back in September 2020. The OGN was originally scheduled for release on April 13, 2021, but is now set to hit comic book stores and digitally on Tuesday, July 26, 2022. It follows a teenage version of the wizard/witch known as of Zatanna, who is "not your typical New Yorker. She walks her giant rabbit on a leather leash on the boardwalk, lives in a colossal architectural marvel known as the Golden Elephant, had her first kiss in the Haunted Hell Gate ride – and wouldn't I can't help it."
RELATED: Constantine's Justice League Dark 'Sequel' Short Reveals Release Date, Box Art
However, "the fun time in Luna Park comes to an end when a mystic's quest for a powerful gem uncovers everything Zatanna thought she knew about herself and her beloved neighborhood. The mysteries and the magic surround her as she reveals the truth about her family's heritage, and confronts the illusion that has been projected onto her entire life."
Written by Alys Arden, illustrated by Jacquelin de Leon and literate by Ariana Maher, Zatanna: Gravesend's Gem goes on sale July 26 from DC.
KEEP READING: DC's Round Robin Winner Won't Be the Only One to See the Post
Source: YouTube
Sonic the Hedgehog 2's Electrifying Ending, Explained
Read more
About the Author